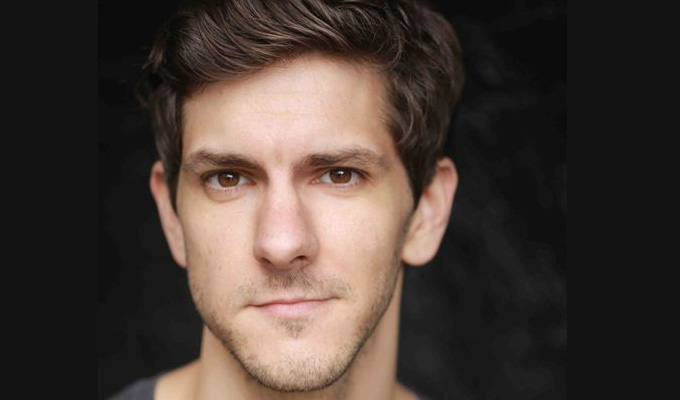 BBC Two's knockout new comedy
BBC Two is piloting a comedy-drama about the discovery of anaesthesia from the creator of Rev.
Quacks, by James Wood, stars Rory Kinnear, Mathew Baynton and Tom Basden as Victorian medical pioneers.
Rupert Everett is also rumoured to be involved. But production company Lucky Giant will only currently confirm the three leads.
The pilot was shot in London's Lincoln's Inn Fields last month, a regular location for filming and period costume drama in particular.
In the fictionalised account, set between the 1840s, Basden plays John, a dentist trying to discover anaesthesia by performing secret experiments on himself, mixing ether and heroin.
Kinnear is Robert, a boisterous leading surgeon, full of self-worth, famous for amputating a leg in 90 seconds.
Baynton, pictured, is William, a proto-psychologist mocked for trying to speak to the mentally ill rather than throwing them in Bedlam. Comedian and character actor Andy Linden also has a role.
Directed by Andy De Emmony, who has previously helmed Father Ted, Red Dwarf and Spitting Image, Quacks is produced by Ben Worsfield and Justin Davies for Lucky Giant, the comedy production unit of NBCUniversal International Studios which has previously made Family Tree, starring Chris O'Dowd and Nina Conti and Radio 4's Love In Recovery starring Rebecca Front.
BBC Two controller Kim Shillinglaw has spoken optimistically about commissioning a series, saying 'it is quite intriguing. It's not like anything we have got on BBC 2 or anything else.
'I am a big fan of James, and Mathew is amazing as a creator, writer and performer. Anything Matthew was in I would look at incredibly seriously.'
Quacks has been part financed by medical charity The Wellcome Trust, which also acted as historical advisers.
Credit for the discovery of anaesthesia is disputed. But the first public demonstration of general anaesthesia was given by William T.G. Morton on October 16, 1846 in Boston, Massachusetts.
- By Jay Richardson
Published: 26 Oct 2015
Recent News
What do you think?