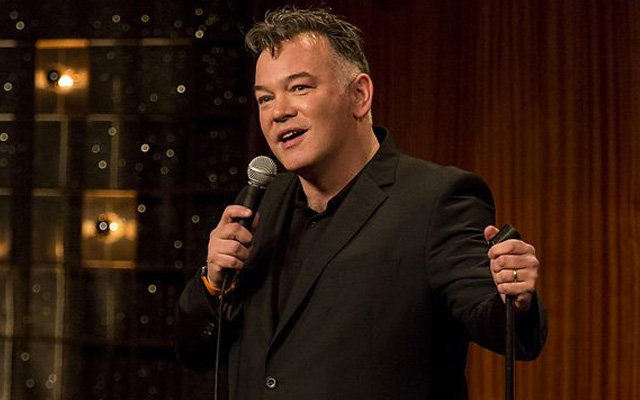 Stewart Lee sings Wikipedia
Stewart Lee has made an appearance on another music album.
He provides the vocals on the track The Meaning of Love on the debut solo album of Simon Love – reading the Wikipedia definition of the word over a Booker T-inspired backing.
The album, It Seemed Like A Good Idea At The Time is described as 'a sweary and irreverent tour de force, full of catchy hooks and offbeat lunacy'.
Love was formerly a member of Welsh band The Loves, favourites of John Peel and Marc Riley, which had more than 30 members come and go in the 11 years until they disbanded in 2011. Among them were musical comediaan Danielle Ward, which is how Love came to know Lee.
The album is out on Fortuna Pop on August 7, but here's Lee's track:
.
In March, we reported how Lee recorded a version of the old ballad Polly On The Shore in tribute to 79-year-old folk singer Shirley Collins for a compilation album called Shirley Inspired.
Published: 5 Jun 2015
What do you think?