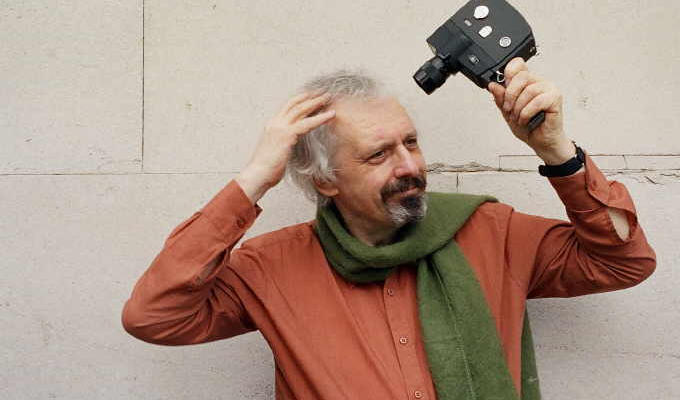 Chaos at the Fringe
It's fast becoming a Fringe tradition – and today the annual row between rival free Edinburgh show promoters flared up in earnest.
The dispute centres on the Cowgatehead performance spaces, which newcomers Freestival operated last year. They have again been programming the space for 2015, with many comedy shows now locked into the official programme.
However Free Fringe founder Peter Buckley Hill has today claimed Freestival had no permission to book shows into the venues, saying that his organisation has the deal to programme the space.
The news would throw dozens of shows into chaos, as it comes after the programme has gone to press. Acts lined up to appear in Cowgatehead include Adam Vincent, Birthday Girls, Christian Steel, Katia Kvinge and Alison Thea-Skot.
However Freestival say the have 'no idea' why Buckley Hill – universally known as PBH – had made his statement and reassured acts that their slots were secure.
They were forced to make a statement after PBH, pictured, told comedians on a public Facebook post: 'The slot you think you have is not real. I appreciate this will come as a shock to many of you. You will have proceeded on the basis that you had a confirmed performance slot. But you do not.
'Even if you have paid Freestival, even if you have paid to be in the Fringe Programme, you do not have a slot.
'Your first reaction will be not to believe this message. But it is true. The licensee has recently approached us, the Free Fringe, to book this space, and has explicitly stated that Freestival has no right to make such bookings. '
He invited the shows to reapply to the Free Fringe and 'there is a chance that your slot, or something close to it, may be given back to you'.
Buckley Hill started the now-widespread movement for free Fringe shows, but has been an outspoken critic of both the Laughing Horse and Freestival which took his model and adapted it for their own versions.
He said today: 'We deplore the actions of Freestival…. I regret that some of you have been the victims of what appears to be dishonesty on the part of Freestival.'
In response, Freestival said on their Facebook page: 'It has been brought to our attention that Peter Buckley Hill has posted a statement claiming that he now has control of Cowgatehead and that St John's is no longer a valid venue.
'We have no idea what has lead him to this conclusion, and unless we are told otherwise by our Edinburgh partners these remain Freestival venues and your slots are secure. We are working to clarify the situation and will keep you posted.'
Alex Petty of Laughing Horse said: 'Hoping this is bullshit, as whatever games that are be being played here, it only affects performers who will have already paid a considerable sum to be in Edinburgh already.
'However, If any performer has lost a performance space as part of this, and they need to find somewhere, I have gained three additional spaces today, at the Jekyll & Hyde & Meadow Bar, both of which I wasn't expecting to be running this year.'
Online, the consensus among comedians was that if the PBH Free Fringe was running Cowgatehead, they should honour all the slots offered by Freestival so as not to punish acts who had made considerable outlay to be there.
The Cowgatehead venue was at the centre of a similar row last year, when PBH again claimed that Freestival had no right to run shows there – although in the end they did.
Confusion reigns as the site is effectively controlled by three generations of the Waugh family – all called Kenny. PBH said it was Kenny II promised him the use of the space in 2014, and again this year.
Last year's deal with PBH fell through after an email was sent from Waugh Taverns Ltd, of which Kenny I is director, which stated that the venue would be programmed by Freestival and stating: 'Last year we worked with Mr Peter Hill, due to irreconcilable differences we regret we will not be renewing our agreement with him for this coming year.'
Chortle has not yet been able to contact Kenny II about this year's dispute.
But until it is resolved, at least 90 shows have been thrown into limbo. Currently 67 shows are programmed into Cowgatehead and 23 into St John's.
Published: 21 May 2015
What do you think?