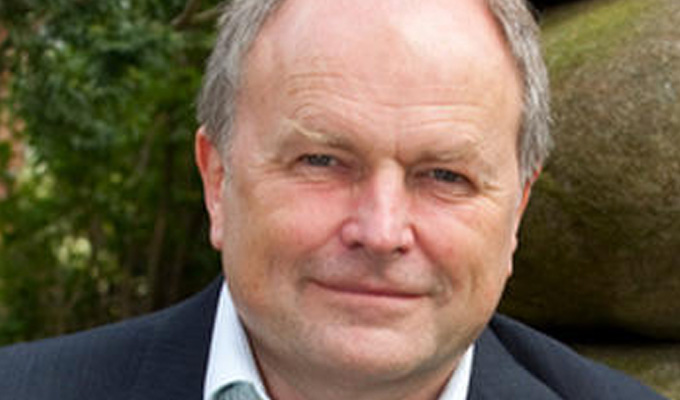 Chortle Awards 2015: Venue and club winners
The regional winners of the venue and club categories of the Chortle Awards have been announced today – as we also reveal the host of Monday's ceremony.
Our awards will be hosted by Clive Anderson, the former lawyer, Whose Line Is It Anyway? chairman and BBC One and Channel 4 chat show host, who now presents both Loose Ends and legal discussion programme Unreliable Evidence on Radio 4.
Other celebrities will be on hand on the day to give out awards for the comedians and shows chosen by Chortle readers from shortlists compiled by industry experts.
Almost 8,500 people voted for their favourite comedians and shows, and another 5,000 for their favourite venues and clubs.
National club and venue winners will be unveiled on Monday, but the regional winners are:
LONDON
Best large venue: 99 Club Leicester Square
Best small club: Angel Comedy Club
Best club night: Joke Thieves, Kings Head, Crouch End
THE NORTH
Best large venue: Blyth Punch Drunk
Best small club: Manchester XS Malarkey
Best club night: Beat The Frog, Frog & Bucket, Manchester
THE SOUTH
Best large venue: Brighton Komedia
Best small club: Redhill Comedy Cottage
Best club night: Bent Double, Brighton
MIDLANDS & THE EAST
Best large venue: Birmingham Glee
Best small club: Comedy Cow, Milton Keynes
Best club night: Comedy Carousel at the Birmingham Glee Club
WALES & WEST
Best large venue: Bath Komedia
Best small club: Cardiff Buffalo Bar
Best club night: There were insufficient votes to declare a winner in this category
SCOTLAND
Best large venue: Edinburgh Stand
Best small club: Dead Sheep, Glasgow
Best club night: Red Raw, Glasgow Stand
And here is a reminder of the rest of the nominees:
Best newcomer: Alex Edelman, Dane Baptiste, Gein's Family Gift Shop, Phil Jerrod and Steen Raskopoulos
Breakthrough act: James Acaster, Luisa Omielan, Nish Kumar and Phil Ellis
Club comic: Carl Donnelly, Jeff Innocent, Katherine Ryan and Martin Mor
Best compere: Ed Gamble, John Robins, Mark Olver, Nish Kumar and Zoe Lyons
Music and Variety award: Jess Robinson and Kirsty Newton for Jess Robinson: Mighty Voice, Margaret Thatcher: Queen Of Soho, Nick Helm, and Nick Mohammed for Dracula! (Mr Swallow: The Musical).
Character, improv or sketch act: Funz And Gamez, Gein's Family Gift Shop, Marcel Lucont and Steen Raskopoulos.
Best show: Funz And Gamez, James Acaster: Recognise, Kim Noble: You Are Not Alone, Luisa Omeilan: Am I Right Ladies? and Simon Amstell: To Be Free
Best tour: Bridget Christie: A Bic For Her/An Ungrateful Woman double bill; Dawn French: 30 Million Minutes; Mark Thomas:Cuckooed and Katherine Ryan: Glam Role Model
Internet Award: Comedian's Comedian with Stuart Goldsmith, QI's No Such Thing As A Fish, Richard Herring's Leicester Square Theatre Podcast, and The Political Party with Matt Forde
Radio Award: Bridget Christie Minds The Gap; Elis James & John Robins on XFM; Susan Calman is Convicted and Tom Wrigglesworth: Utterly At Odds With The Universe
TV Award, sponsored by Sue Terry Voices: Harry & Paul's Story Of The Twos, Inside No 9, Toast Of London and Uncle
Award For Innovation: Alex Horne for Monsieur Butterfly, Funz And Gamez, and Kim Noble for You're Not Alone.
Best DVD: Harry Hill for Sausage Time; Monty Python Live (Mostly): One Down Five To Go; Stewart Lee's Comedy Vehicle Series 3 and The Trip to Italy.
Book Award: Ayoade on Ayoade, Hopeful by Omid Djalili, My Prefect Cousin: A Biography of Paul Hamilton by Kevin Eldon andFrancesca Martinez: What The **** Is Normal.
Published: 10 Mar 2015