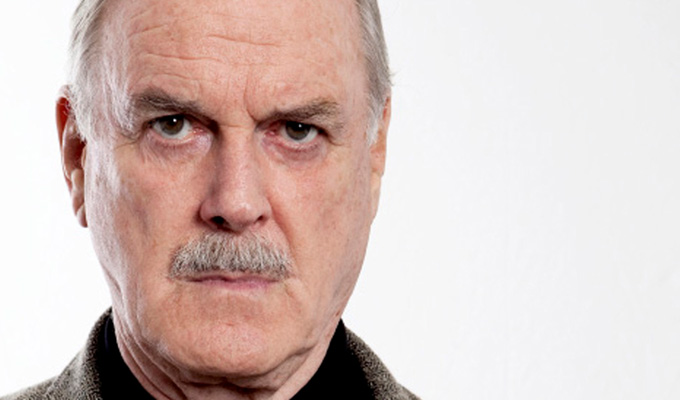 John Cleese working on a French farce
John Cleese is planning to adapt a French farce for the stage.
He says the plot of the play is 'brilliant' but needs to work on the dialogue, as an English translation proved disappointing.
However, in an interview with Chortle, the comedian refused to be drawn on the title of the farce - for fear of somebody else stealing the idea.
Cleese – who has long been a fan of Belle Epoque farceur Georges Feydeau – adds he hopes to present the play in Edinburgh.
Speaking to promote his new memoirs, So Anyway, the Python and Fawlty Towers star said: 'I've found a very funny French farce which I've had translated literally into English, and I am going to be adapting that in the sun in the next few weeks.
'I don't want to tell you the title because I don't want anyone else to pinch it. But it's a good old-fashioned French farce.
'It's brilliantly plotted. The dialogue is not that great – I can't judge how good it was in the original French, but the English version is just dreadful so I am going to rewrite it all, change a little bit of the plot, and see if if that can go out because people like farce. Farce gets bigger laughs than any other kind of comedy.'
Published: 11 Dec 2014
What do you think?