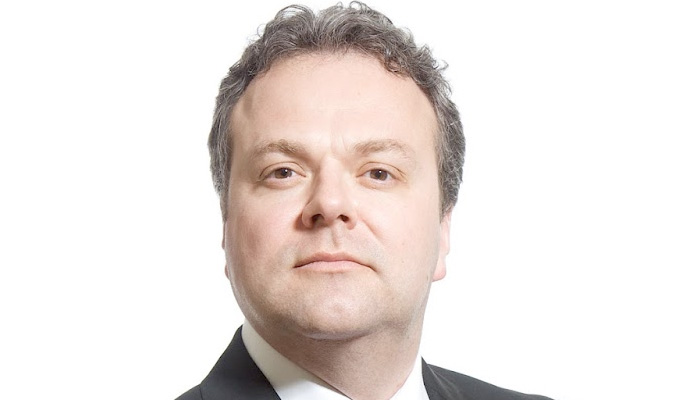 One Hal of a sitcom
The comedy week ahead...
Today
RADIO: Hal Cruttenden stars in a new sitcom, which he has co-written with fellow stand-up Dominic Holland, about a stay-at-home father who is having a mid-life crisis. The four-part series - called Hal - also features Ronni Ancona, Ed Byrne, Anna Crilly, Jonathan Kydd, Gavin Webster and Dominic Frisby. Radio 4, 7.15pm
Monday November 17
DVD: A big day for stand-up releases today as the Christmas gift market hots up. Look out for titles by Hal Cruttenden, Jack Whitehall, Jason Manford, Lee Evans, Miranda Hart and Sarah Millican. And there's more to come over the next couple of weeks. See our Coming Soon page for details.
LIVE IN LONDON: Bonkers comedy, energetically sold is the hallmark of Australian absurdist Sam Simmons, who starts a three-week run of his Edinburgh Comedy Award-nominated show Death Of A Sails-Man at the Soho Theatre tonight.
LIVE IN LONDON: A previous winner of that same award, from back in the day when it was called the Perrier, begins a week-long run at the Invisible Dot in Kings Cross. Will Adamsdale's Borders got nothing less than four-star reviews at the Fringe this August.
LIVE IN WINCHESTER: The superior wit - in both senses of the word - of Simon Evans is the big draw at the Railway Inn tonight; but there are no duds in the supporting line-up of Al Lubel, Rhys James and Tom Price either.
Tuesday November 18
LIVE IN HULL: From Black Sabbath to grindcore, Andrew O'Neill offers his history of heavy metal - and the characters involved in it - at the Fruit Space. Our review of the show.
Thursday November 20
BOOK: Eye Marty: The Newly Discovered Autobiography of a Comic Genius charts the life of a distinctive and hugely influential figure of British comedy. Marty Feldman's credits include co-writing Round the Horne and being part of the Python precursor At Last The 1948 Show. He was chewed up by Hollywood and died of a heart attack at the age of 42, but his newly discovered writing should make fascinating reading. Order
LIVE IN LONDON: With an always-entertaining, playful edge on both big issues and his personal stories, Glenn Wool headlines a powerful line-up at the Comedy Store all weekend, on a strong bull which also includes Justin Moorhouse, Rob Deering and Tom Wrigglesworth.
LIVE IN EDINBURGH: The wonderful Dylan Moran has been popping up with work in progress for his next tour - and all this weekend you'll see him at The Stand, figuring out which of his new ideas are the funniest. Go help him.
Saturday November 22
RADIO: Paul O'Grady pays tribute to the comedians of Liverpool in a three-hour archive block on Radio 4 Extra. First broadcast in 2012, it goes from Arthur Askey to John Bishop, via Rob Wilton, Tommy Handley, Ken Dodd, Kenny Everett and Alexei Sayle. From 9am
Published: 16 Nov 2014
Recent News
What do you think?