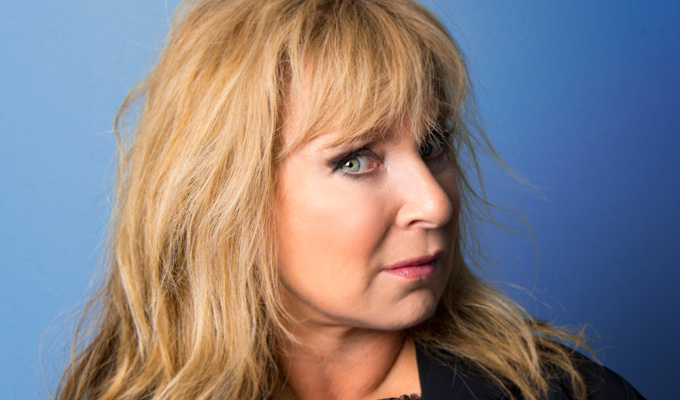 Helen Lederer: Stand-up terrifies me
She has enjoyed a 30-year career in comedy, but Helen Lederer has admitted she gets so scared of performing that she'll need hypnotherapy before her upcoming book tour.
The comic said that her time as a stand-up was 'truly, utterly and honestly quite terrifying' and that she would torture herself over her overwhelming fear of 'fluffing the act' or 'f*cking-up a gag'.
And she said it was time to revisit the hypnotherapist who helped her when she took part ITV's Splash before 're-living the car crash' of stand-up next year.
The comic is going on the road with An Audience With Helen Lederer from February to coincide with the publication of her debut novel, Losing It.
On her blog, the 60-year-old wrote: 'I have a love-hate relationship with stand-up. It's how I started, and it at least let me loose on some amazing performers so I can't moan.
'But I'd be a liar if I said I thoroughly enjoyed doing it because, it's truly, utterly and honestly quite terrifying at times.
'The fear of failure or silence or both is always at the back of my mind. It's difficult to relax "into it" as the therapist suggests when I feel I'm about to jump off a cliff naked and possibly throw up my lunch over the front row.'
Lederer, 60, shot to fame in the early 1980s on the alternative comedy scene alongside the likes of Rik Mayall, Ben Elton, Harry Enfield, Dawn French and Jennifer Saunders. She went on to star in Bottom, The Young Ones, BBC's Naked Video, and as the dippy Catriona in all five series of Absolutely Fabulous
• More comedians-turned-authors are taking part in the Chortle Comedy Book Festival in Camden, London, from next Friday, including Terry Jones, Jenny Eclair and Rebecca Front. Details.
Published: 29 Oct 2014
Recent News
What do you think?