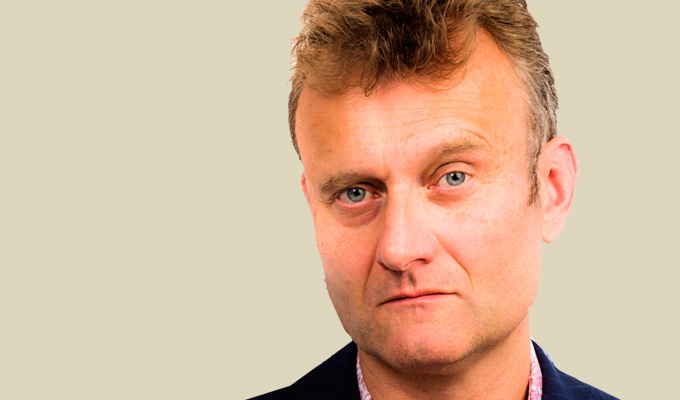 Hugh Dennis joins Not Going Out
Hugh Dennis is joining the cast of Not Going Out. He is to play Lee Mack's 'well-heeled' neighbour Toby in the BBC One sitcom when it returns for a ten-part seventh series on October 17. Abigail Cruttenden – the sister of stand-up Hal who played Sean Bean's onscreen wife in Sharpe – will appear as Toby's wife Anna.
TRACY MORGAN and the other passengers in his limousine were not wearing seatbelts when their vehicle was hit by a truck in a fatal road accident, it was claimed yesterday. Retailer Walmart, whose van caused the crash on the New Jersey Turnpike is being sued over the incident. But in response In Walmart said the injuries suffered by surviving passengers were cause or made worse by them not wearing seat belts. Comic James McNair died in the June 7 accident.
John Cleese it to take part in a live Twitter chat at 6pm on October 6 to promote his autobiography So, Anyway… A video interview of Cleese in conversation with Eddie Izzard will be released on the same day.
DAPPER LAUGHS On The Pull attracted reasonable ratings for ITV2 last night, with 315,000 watching at 10.30pm and another 58,000 on ITV2+1. read our review.
ORGANISERS of Dave's Leicester Comedy Festival have launched their search for the best stand-ups over 55. The Silver Stand Up Competition started in 2012 and previous winners are Shelley Bridgman and Marc Lucero. Entries open today – via kate@bigdifferencecompany.co.uk and close on January 9.
Published: 30 Sep 2014
Recent News
What do you think?