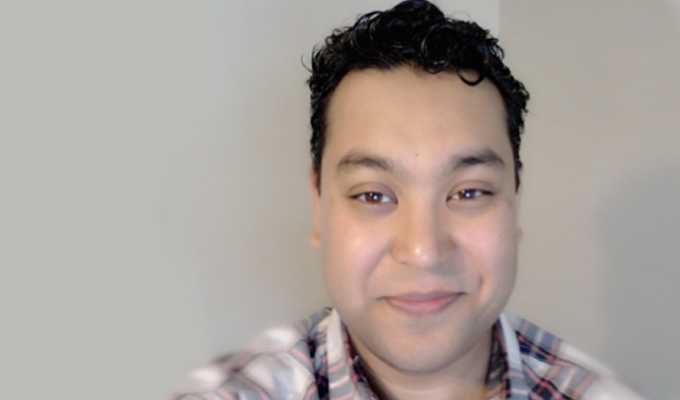 Racist Joke Show causes a stir
A comedian has had to change his Edinburgh Fringe poster – because it looked as if taxpayers were funding an hour of racist jokes.
Jay Islaam's Racist Joke Show was being advertised with just the show title, a picture of a golliwog, and the boast: 'Banned from 100+ venues.'
It also featured the prominent message: 'New Arts Sponsorship Grants supported by the Scottish Government in conjunction with Arts & Business Scotland.'
That wording came because the show is part of La Favorita Freestival, which has been supported by a £15,000 grant from the quango, matching the money it got from the Edinburgh business.
Now Islaam has agreed to change the poster, amid fears associating public money with such a provocative poster could jeopardise the sponsorship deal.
When alerted to the poster, a spokesman for Arts & Business Scotland said that all artwork should have been cleared before printing, adding: 'They have broken the terms of the agreement by not seeking approval to use our logo on publicity material.
'Naturally we would not have endorsed such a show nor approved the use of our logo in such a way. We have informed the grant recipient that all publicity material carrying our logo in relation to this particular show must be pulled from circulation.'
Freestival admitted the poster was 'insensitive and unnecessary' – but both they and Islaam were keen to stress that the show itself is not racist, but 'aims to highlight and address the issue of racism – the controversial message and image conveyed non of the context'.
A spokesman for the Freestival said: 'It is unfortunate that the choice of promotional image may cause feelings of offence, discomfort or exclusion. Knowing Jay's passion and integrity the team is certain that this runs counter to his intentions.
'Having discussed the issue at length with the La Favorita Freestival team, Jay has agreed to alter his artwork, as we feel his use of this image has – unintentionally on Jay's part - created a negative atmosphere, and one that undermines all of the shows on the La Favorita Freestival card.
'As a consequence the poster will be altered to better reflect his shows positive message. Both La Favorita Freestival and Arts & Business Scotland are committed to the protection of free speech within art and the content of the show is not in question – merely the marketing approach.'
The sponsorship money the Freestival secured from La Favorita and Arts And Business Scotland is funding 15 stages, soundproofing, and lighting and quality sound systems, as well as media and marketing support.'
Published: 18 Jul 2014
Recent News
What do you think?