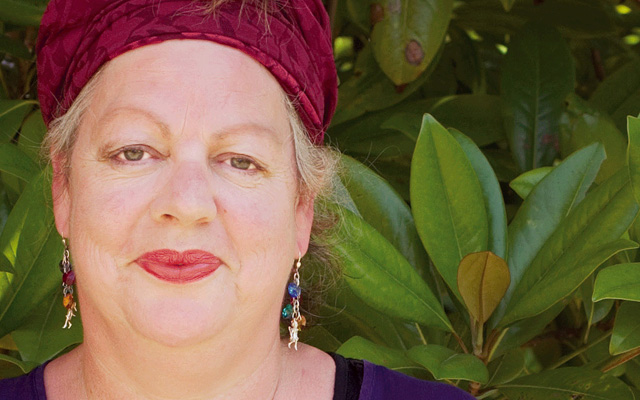 Jo Brand pens social work comedy
Jo Brand, Kevin Eldon, Jon Ronson, Tim Key and Friends actor Matthew Perry are among the stars and writers of a new series of one-off comedies for Sky Arts.
Perry is making his British comedy debut opposite Key in the half-hour Playhouse Presents... film The Dog Thrower, which has been written and directed by Ronson.
Key plays Jonah, a nervous young man who spots the charismatic Perry in a park, throwing his dog in the air to the crowd's enchantment. So Jonah, wanting to be popular, starts to throw his dog in the air too. 'Disastrous consequences ensue,' producers say,
The film also stars Fresh Meat's Kimberley Nixon and has an exclusive score by Belle and Sebastian.
Meanwhile, Brand has co-written a new one-off comedy about life in a social services department with former Absolutely star Morwenna Banks.
The show, Damned, may do for social work what her previous comedy, Getting On, did for the NHS. She also stars in it, as an harassed social worker, alongside Eldon.
Playhouse Presents... mixes comedy and drama, and will this year feature model Cara Delevingne making her television debut and appearances from Simon Callow, Billie Piper, Mark Strong, Sylvia Syms, Ben Whishaw and Richard Wilson among others.
James Hunt, director of Sky Arts, said: 'Sky Arts has built on its huge success in comedy and drama over the past two years, we're delighted that such outstanding writers, directors and actors, all at the very top of their game want to come and '"play'" with us.'
The series begins with The Dog Thrower on May 1; Damned is out on June 12.
The other shows are:
Nosferatu In Love: Written and directed by Peter Straughan and starring Mark Strong as a tormented movie actor.
The Cruise: Written and directed by Stewart Sugg with Jane Horrocks as a mobile hairdresser preparing to go on an ocean cruise with her husband (Jason Watkins) – and enter the ship's talent contest.
Nightshift: Starring Daniel Mays, Ashley Walters and Scarlett Alice Johnson, it follows two coppers as they cruise the streets of South East London in the small hours
Foxtrot: A girl gang heist film, written and directed by playwright Polly Stenham and starring Billie Piper, Ben Whishaw, Lindsay Duncan and Alice Sanders.
Space Age: Written by Nick Moran and Ralf Little and starring Richard Wilson and Simon Callow as two ageing astronauts on a perilous mission to a faraway planet
Timeless: Starring Cara Delevingne as a young woman reluctantly looking after her great-grandmother, Sylvia Syms and. Written by Tim Firth, of Calendar Girls and Kinky Boots fame.
Published: 4 Mar 2014
What do you think?