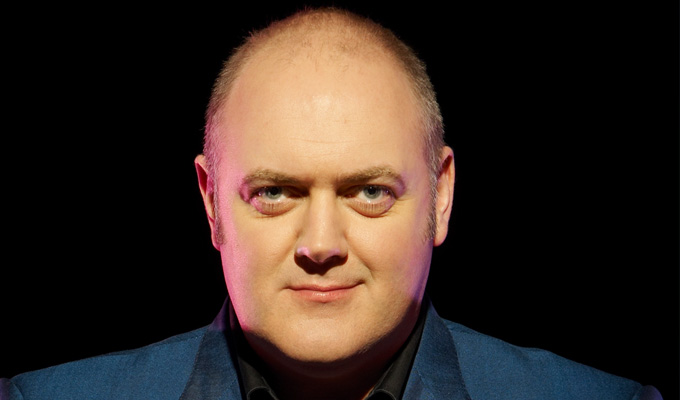 The idea of 'token women' won't help
Dara O Brian says the BBC was wrong to make such a big deal about its ban on all-male panel shows.
The comic, whose own show Mock The Week is the one most criticised for its lack of women, says publicising the edict will make talented stand-ups look like 'the token woman'.
And he says other shows such as Question Time would more worthy of attention when it comes to gender balance.
Earlier this month, the BBC's head of television Danny Cohen announced an end to all-male panel shows.
But in an interview with the Radio Times, O Brian said: 'I wouldn't have announced it, is what I'd say. Because it means Katherine Ryan or Holly Walsh, who've been on millions of times, will suddenly look like the token woman.
'It would have been better if it had evolved without showing your workings, if you know what I mean. Legislating for a token woman isn't much help.
'It's remarkable that this amount of time is spent debating women on comedy shows rather than, say, Question Time.'
The comedian said Mock The Week's producers do try to bring women on to the show, but the imbalance at the top end of the circuit made it difficult. 'This makes it even tougher for them," he added.
But the BBC said: 'We've had fantastic feedback on this from female talent and viewers who felt that change wasn't happening fast enough. We're confident that a wider range of voices and opinions will make for even better telly.'
O Briain also argued that there were far more important inequalities outside television, saying: 'I wish a tenth of the energy that was put into the women-on-panel-shows debate was put into women in computer coding, in which there are hundreds of thousands of jobs in Europe, and 11 per cent of them are done by women It seems a more sensible challenge than these 300 people [in stand-up] and how they are represented.'
Published: 25 Feb 2014
What do you think?