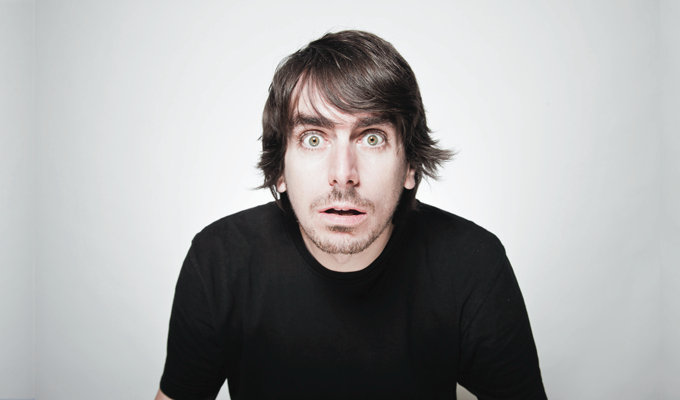 Walsh crowned king of the puns
COMEDIAN Darren Walsh has won the first UK Pun Championship, held as part of Dave's Leicester Comedy Festival last night. He triumphed with gags such as: 'I felt terrible this morning. I woke up with a pound coin up my backside. I must have been trollied last night.' The victory will prove useful as he is compiling a book of 1,000 gags and 300 drawings for publication.
STILL in Leicester, Peter Callaghan won the Silver Stand-Up competition for the over 55s. Here he is at a previous gig:

THE Melbourne International Comedy Festival has released its 2014 programme. Among the more than 400 shows at the event, which runs for March 26 to April 20, are Milton Jones, Julian Clary, Tim Key, Edinburgh Comedy Award panel prize-winner Adrienne Truscott, East End Cabaret, Ian Cognito and Doc Brown.
WILL FERRELL is launching a production company specifically to make female-driven Hollywood comedies. Gloria Sanchez Productions will be spun off from Gary Sanchez Productions, a company Ferrell created in 2007 with Anchorman director Adam McKay.
SIR David Jason, Nicholas Lyndhurst and John Challis were among the mourners at the funeral of their former co-star Roger Lloyd-Pack at London's 'actors' church', St Paul's, Covent Garden, yesterday.
Published: 14 Feb 2014
What do you think?