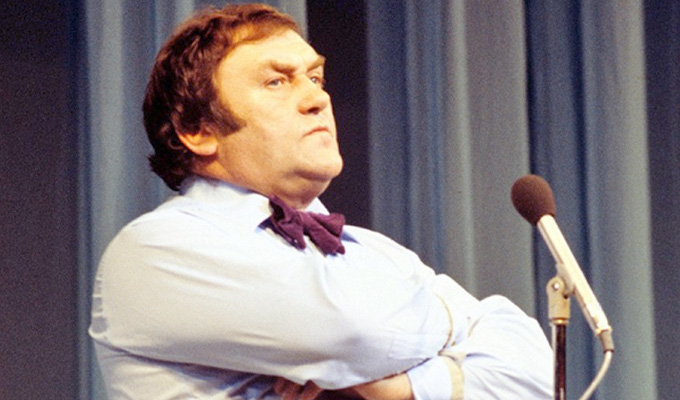 Unearthed: Les Dawson's romantic novel
A romantic thriller that Les Dawson secretly wrote a under a female pen name has unexpectedly come to light.
An unfinished 110-page manuscript, written under the name Maria Brett-Cooper, was discovered at the family home in Lytham St Anne's, Lancashire.
Now his 21-year-old daughter daughter Charlotte, a model and actress, intends to finish the book on his behalf.
She also revealed that the cache also included unseen sketches and a comedy play.
But she told the Daily Mail: 'It was the novel that stood out for me because I didn't know he could write something like that. Following on in his style will be difficult, but I'll get some help.
'It was quite funny because we found two versions of the book, but on one of them all the T's were missing – the typewriter key must have been broken. On the second version he's gone back and rewritten it with all the T's included.'
His widow Tracey, to whom An Echo of Shadows is dedicated, added: 'He was an avid reader and loved the English language.'
Staring in the the American Civil War, the historical epic follows six men and women whose stories are brought together by a mysterious Cornish manor house. Some have compared the style to Catherine Cookson.
During his lifetime, Dawson published 12 books including two autobiographies and several joke books, but also the sci-fi novel A Time Before Genesis.
The story of An Echo of Shadows will be featured on BBC One's regional programme Inside Out North West tonight.
Published: 10 Feb 2014
What do you think?