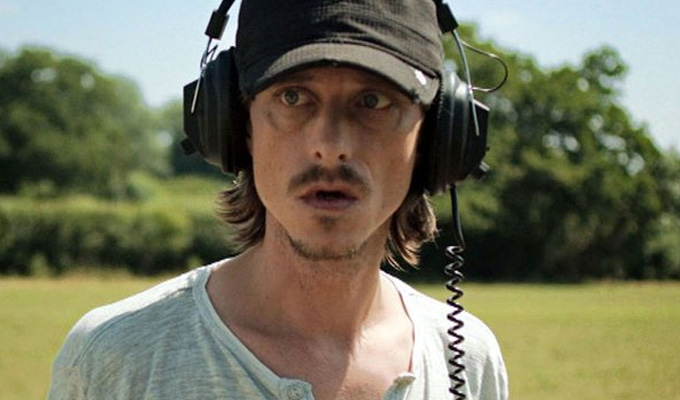 BBC4 reveals new comedies
BBC Four has announced a raft of new comedies, including Graham Linehan's latest series and a sitcom in which Mackenzie Crook plays a metal detector enthusiast.
Crook will 'tap into the world of the male hobby' in the six-part series The Detectorists, set in the fictional Danbury Metal Detecting Club.
Meanwhile, the channel has also confirmed Linehan's family sitcom The Walshes, created with Irish comedy group Diet Of Worms.
Chortle reported in November how he had directed a pilot series of the show, based on the troupe's YouTube series A Taste of Home. It is the first non-audience sitcom that Graham has directed
Diet Of Worms – which comprises Amy Stephenson, Niall Gaffney, Philippa Dunne, Shane Langan and Rory Connolly – first released the series online in 2010, shot as if a series of family home videos.
Scheduled to air in March, the three-part series is about grown-up children forced to move back home due to the state of the Irish economy.
BBC Four also confirmed that Miles Jupp's Radio 4 series In and Out of the Kitchen, will be be coming to the channel as a three-part series, as Chortle revealed last week.
The news comes as the channel launches The Life of Rock with Brian Pern, a spoof rock documentary starring Rhys Thomas and Simon Day.
The cast also includes Paul Whitehouse, Matt Lucas, David Baddiel, Vic Reeves, Bob Mortimer and Nigel Havers as well as cameos from Peter Gabriel, Jools Holland, Rick Wakeman, David Arnold and Roger Taylor.
BBC comedy controller Shane Allen said of the new commissions: 'This quartet of comedy treats is testament to BBC Four's unique legacy in bringing the audience big name comedy talents in surprising and inventive shows that follow in the footsteps of award-winning predecessors like Getting On, The Thick of It, Twenty Twelve and Screenwipe.' Here is a trailer for Brian Pern:
Published: 31 Jan 2014
What do you think?