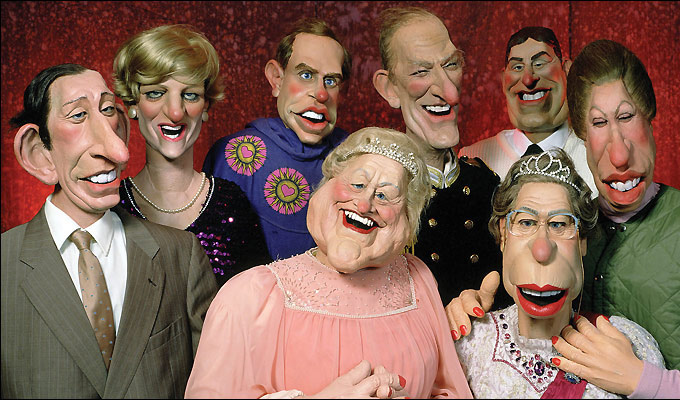 Spitting Image team reunites
The team behind groundbreaking topical comedy show Spitting Image are to reunite for a new documentary marking its 30th anniversary.
Caricaturists Peter Fluck and Roger Law and producer John Lloyd – also mastermind behind QI – will provide exclusive contributions to Whatever Happened To Spitting Image?
The programme – which will air as part of BBC Four's flagship arts series Arena in the spring – looks at what happened to the puppets after they were auctioned off at Sotheby's in 2000; as well as telling the story of the show's birth and influence.
Anthony Wall, series editor of Arena, says: 'I made a film about Fluck and Law in 1980, some years before Spitting Image was made, so it's great to be able to revisit their distinctive contribution to Britain's television history.'
The documentary will also interview the puppet makers, impressionists and writers that brought the ITV show to life every week.
A BBC spokesman said: 'Arena will ask what Spitting Image got right, where it went wrong and whether its absence the last 17 years has left a hole in the schedules that has yet to be filled by modern broadcasting.'
BBC Four channel editor Cassian Harrison added: 'It's a testament to Arena's success and eclectic tastes that they've secured access to the Spitting Image team, and this is a timely opportunity for Arena to look back at one of television's most extraordinary satirical successes.'
Here's a clip from Spitting Image:
Published: 7 Jan 2014
Recent News
What do you think?