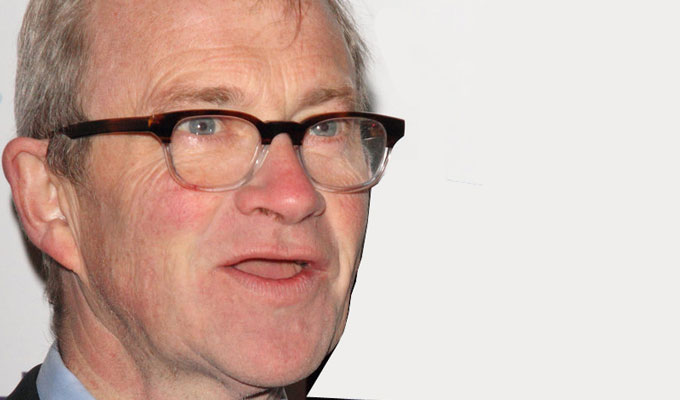 Harry's oarsome adventure
• 'People say that comedy can change things. But I think AK-47s are more effective.' Jeremy Hardy.
• Harry Enfield had to rows back to shore after a boat he was travelling in broke down. He was getting a ride across Lough Erne in Enniskillen, County Fermanagh, in a 110-year-old cot, when the engine packed up, and he and estate manager Noel Johnston had to take to the oars for a 20-minute row back to dry land. 'He seemed to be an accomplished rower,' Johnson told local newspaper The Impartial Reporter. 'I worked up more than a sweat than him.' Enfield was in the area filming the next series of Blandings for BBC One.
• Greg Davies likes to wear a kaftan: 'Only on holiday, though, and never in public.'
• Now we know who to blame. Comic Dave Cohen has staked a claim to being the man who coined the phrase 'comedy is the new rock and roll'. He says that when performing in 1988, he had a set-up for a gag that included the words: 'I'm being asked to perform at venues where I used to see bands… comedy is the new rock 'n' roll…' It was picked by a critic from defunct London listings magazine City Limits in a review of Cohen's gig at the Camden Head, Islington, with the line, which Cohen sent out to other journalists. A few weeks later Janet Street Porter said it on TV, and a cliche was born. In his new book How to Be Averagely Successful at Comedy, Cohen writes that it was 'a clunking phrase, invented as the set-up of a joke, abandoned, repeated in a left-wing magazine with a tiny circulation, then appropriated by a journalist on a fourth-rate chat show… I laid no claim, she was welcome to it. Sadly I learned that even barely-watched regional TV chat-shows reach more people in 30 minutes than I had managed in four years of stand-up.' (Hat tip to John Fleming)
• Tim Vine is to switch on the Christmas lights in Cheam next Friday, after giving a 15 minute presentation on why the town is the centre of the universe.
• Stewart Lee playing a comedy policeman on a silly Ant & Dec kids' show? Yes indeed - we stumbled across this clip this week, of when he and Richard Herring appeared on Ant & Dec Unzipped in 1998. The internet never forgets...
• Milton Jones's fans have started turning up to gigs in the same sort of loud shirts he wears – including a 12-man stag do who came to the DVD recording. 'It happens around the country, it is quite nice,' he said.
• Shadow Education Secretary Tristram Hunt used to be in the Cambridge Footlights. But contemporary Robert Webb was hardly full of praise, saying: 'Tris wasn't reliably funny'.
• Bob Mortimer, Matt Berry and Angelos Epithemiou have some advice for new comics:

• Tweets of the week
Nick (@nick102a5): Sales clerk: street name?
Me: Psycho Clown.
SC: that you LIVE on?
Me: oh. Turner.
Ian Martin(@IanMartin): First it was Delia and the cranberries. Now thanks to Nigella all the Christmas cocaine's going to be snapped up by the weekend, isn't it?
Jake Lambert (@LittleLostLad): Dad: "GO TO YOUR ROOM NOW!"
Child: *storms off* "JIM MORRISON WAS OVERRATED!"
Dad: "WHAT DID I TELL YOU ABOUT SLAMMING THE DOORS!?"
Published: 29 Nov 2013
Recent News
What do you think?