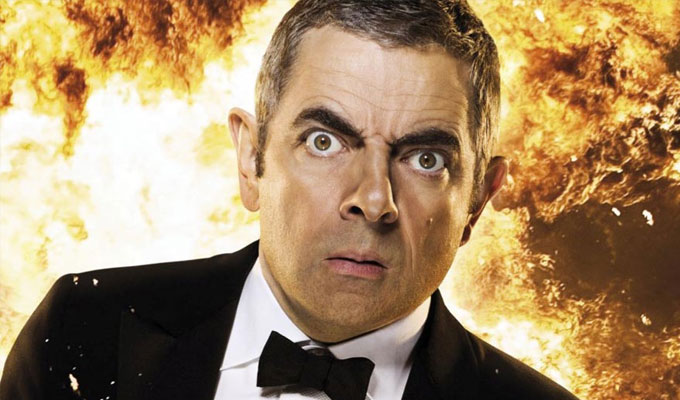 Rowan Atkinson dead? No, just another hoax...
Malicious online rumours that Rowan Atkinson had committed suicide have been spread by cybercriminals.
A post claiming the 58-year-old had taken his own life after being dumped from a Johnny English sequel over social media this week.
But the news – allegedly from CNN – was designed to make gullible Facebook users download a plug-in that spreads spam and viruses.
As the security website Online Threats Alert reports: 'There is no video and Mr. Bean (Rowan Atkinson) did not commit suicide. If you install the so-called "Facebook Media Plug-in" by clicking on the link, you will install a malicious computer program that will infect your computer with a virus or Trojan horse.'
The site says the malware can be removed from the applications tab of a Facebook page.
Internet users might have been alerted to the fact that the fake death report did not exactly use the grammar of a CNN news story.
It read: 'English Actor Comedian Mr. Bean (Rowan Atkinson) died at 58 after committing suicide. The comedian committed suicide right after the producer remove him on Johnny English 3. Rowan Atkinson (Mr Bean) recorded a suicide video with a message to his producer and fans around the world. (watch more).'
There has been no previous reports that another Johnny English sequel is even in the pipeline.
This is not the first time Rowan Atkinson's hoax death reports have surfaced. In 2012, his Wikipedia page was briefly altered to include a date of death.
Other stars to have fallen victim to death hoaxes include Will Smith, Bill Cosby, Angelina Jolie and Miley Cyrus.
Published: 20 Nov 2013
What do you think?