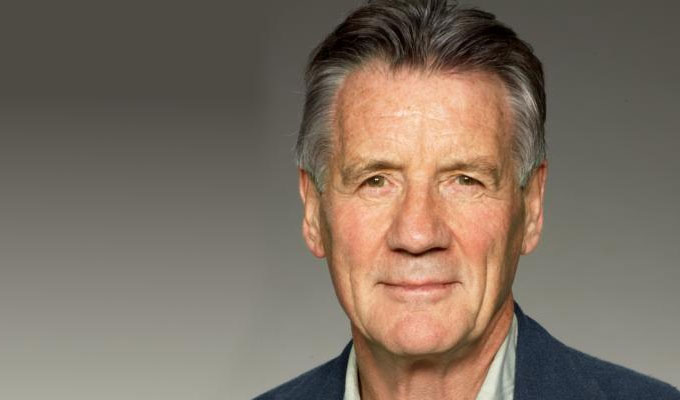 Michael Palin to guest edit Today
Michael Palin is to be one of the guest editors of Radio 4's Today programme this Christmas.
At one point during his edition of the flagship news show, he will be joined by John Cleese to discuss the furore that surrounded The Life Of Brian when it was released.
They will talk about the famously heated 1979 interview where they both defended the film against charges of blasphemy from the Bishop of Southwark, Mervyn Stockwood, and Malcolm Muggerige. The interview was the topic of the 2011 BBC Four film Holy Flying Circus.
Palin will also convene a meeting of some of the world's most respected travel writers to look at what their role is in a largely discovered world. He also travels to Ethiopia and asks whether small farmers hold the key to success in developing countries.
Earlier this week it was announced that other comedy stars including Mitchell & Webb, Marcus Brigstocke and Johnny Vegas, are to pop up on Today over Christmas as part of Radio 4's 'Comedy Advent Calendar'.
The other guest presenters of Today from December 26 to 31 are web founding father Sir Tim Berners Lee; musician PJ Harvey; Eliza Manningham Buller, the former director general of MI5; and Anthony Jenkins, group chief executive of Barclays.
News of Palin's sting comes a day after it was announced that the five surviving Pythons are set to reunite for a stage show, full details of which will be revealed at a press conference at lunchtime tomorrow.
The guest editors of Today take responsibility for around half of the programme's output. The usual day and night editors are on hand to make sure that the material is newsworthy and meets the BBC's editorial guidelines.
Published: 20 Nov 2013
Recent News
What do you think?