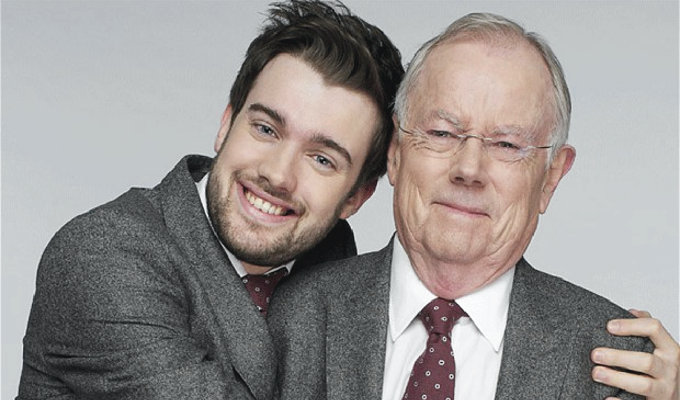 Jack Whitehall joins Chortle book festival
Jack Whitehall and QI creator John Lloyd have been added to the line-up for the Chortle comedy book festival next month.
Jack will be joined by his father Michael, the veteran showbusiness agent, in an event based around their unusual memoirs, Him & Me, with passages written alternately by each of them.
They will be followed by John Lloyd's Edinburgh Fringe hit Liff Of QI, performed to tie in with the release of Afterliff, another volume of the books he began with Hitchhikers Guide To The Galaxy creator Douglas Adams.
The anecdote-packed show covers his long career in comedy, which includes producing Blackadder, Not The Nine O'Clock News and Spitting Image.
Both events take place on November 25, with tickets priced £12 each or £20 for both shows.
The Chortle Comedy Book Festival is believed to be the first literary event devoted only to comedy.
Headliners over the eight-day event include Al Murray, Johnny Vegas, Stewart Francis and Count Arthur Strong - while other events will cover everything from insights to Eric Morecambe and Pete and Dud; an exclusive preview of Mark Watson's new novel Hotel Alpha; the revival of Robin Ince's Dirty Book Club; and mathematician Simon Singh revealing the hidden numbers in The Simpsons.
The event runs from November 22 to 29. Click here for the official website.
Published: 29 Oct 2013
What do you think?