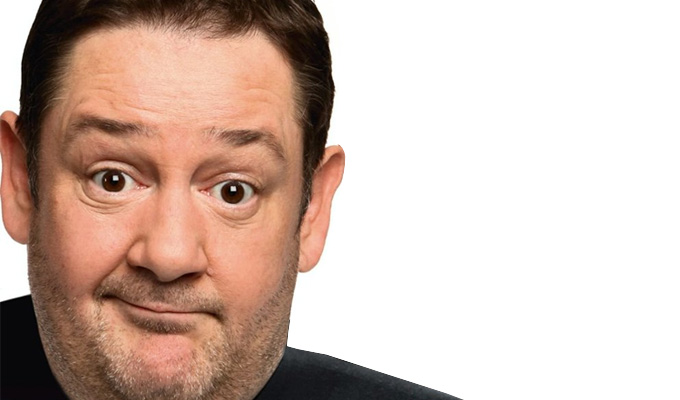 UK gets its first comedy book festival
London is to get the UK's first book festival dedicated to comedy.
Johnny Vegas, Al Murray and Count Arthur Strong are among the comics taking part in the first Chortle Comedy Book Festival next month.
This website will be presenting 23 events over eight days starting on November with a one-off stand-up spectacular starring Richard Herring, Shappi Khorsandi, Henry Paker and Catie Wilkins with MC Logan Murray.
The Festival itself will cover an amazingly eclectic mix of comedy-based literature. Al Murray (Watching War Films With My Dad), Johnny Vegas (Becoming Johnny Vegas), Phil Kay (The Wholly Viable), Aidan Goatley (10 Films With My Dad) and Count Arthur Strong (Through It All I've Always Laughed) will be talking about their autobiographies while Rob Newman (The Trade Secret) and Mark Watson (Hotel Alpha) will be discussing their latest novels – in Watson's case for the first time ever.
Viv Groskop (I Laughed, I Cried), and Freddy Syborn (A Good Bullet) will be looking at the stand-up lifestyle and what makes comedy work (or not), Stewart Francis (Pun Direction) will be showcasing his book of 500 of his greatest jokes, and Bob Slayer (The Happy Drunk) will be launching his first book, with an event featuring live art.
Mike Fountain (Driving Mr Morecambe) and William Cook (One Leg Too Few) will be discussing their books about Eric Morecambe, and Peter Cook and Dudley Moore, three of the most iconic names from 20th century comedy.
There is something for children aged 8 plus from Catherine Wilkins (My Brilliant Life And Other Disasters) when she talks about the follow-up book to her hugely successful debut My Best Friend And Other Enemies, and for big kids (18+), Bob Slayer (The Happy Drunk) will be presenting his storytelling comedy show.
In a Gallic double-bill, Marcel Lucont (What We French Think Of You British – And Where You Are Going Wrong) and Ian Moore (A La Mod) both take a look at life on the other side of the Channel and how it compares to life in the UK and Simon Singh (The Simpsons And Their Mathematical Secrets) looks at how the American cartoon series and its sister programme, Futurama have drip-fed morsels of number theory into our living rooms over the past 25 years.
And for those who like their literature ore performance-based Austentatious will be using their formidable skills to improvise a Jane Austen novel, Robert Finn (Dear Dan Brown) will be trying to mine literary gold and Robin Ince will be bringing Robin Ince's Dirty Book Club back to life.
The festival will be centred on Ealing Town Hall, with some events at satellite venues. Visit the festival website for more details.
Published: 28 Oct 2013
Recent News
What do you think?