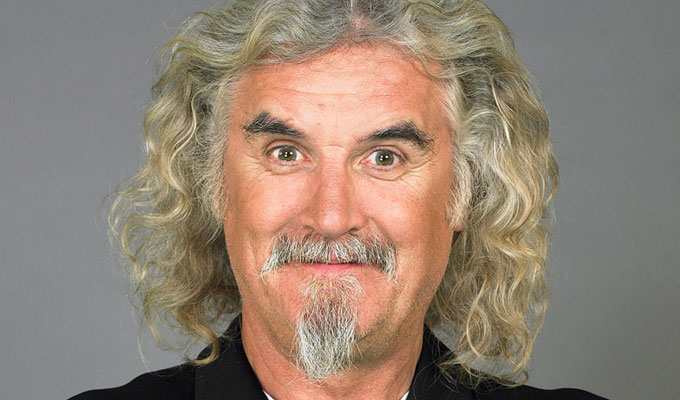 Billy Connolly has cancer surgery
Billy Connolly has undergone surgery for prostate cancer and has been diagnosed as having the 'initial symptoms' of Parkinson's Disease.
But he has vowed that his medical problems will not affect his live work or TV appearances.
Earlier this year, the 70-year-old comic told an audience that he's suffering 'terrifying' memory losses while on stage.
And his spokeswoman confirmed this morning: 'Billy Connolly recently underwent minor surgery in America after being diagnosed with the very early stages of prostate cancer. The operation was a total success, and Billy is fully recovered.
'In addition, Billy has been assessed as having the initial symptoms of Parkinson's disease, for which he is receiving the appropriate treatment.
'Billy has been assured by experts that the findings will in no way inhibit or affect his ability to work, and he will start filming a TV series in the near future, as well as undertaking an extensive theatrical tour of New Zealand in the new year.'
At the Waterfront Hall in Belfast in April, Connolly struggled with his set, and told the audience: 'This is fucking awful. I can't remember what I was saying. I get wee gaps and just stop.'
Earlier this month it was revealed that Connolly was selling his baronial 12-million home in Aberdeenshire, with its 44 acres of grounds, for £3million.
Published: 16 Sep 2013
What do you think?