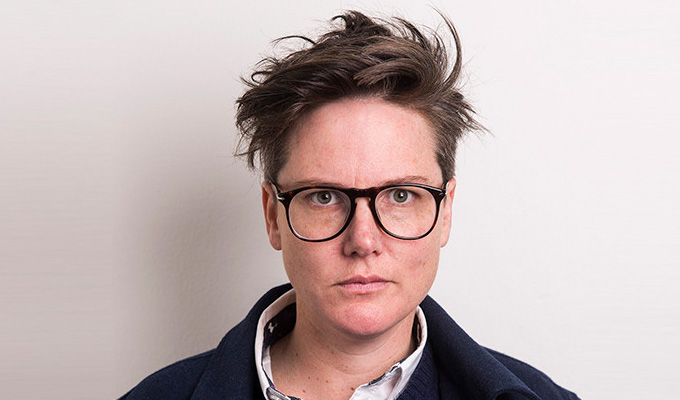 The 10 most memorable comedy gigs of 2017
Every year, I see more than 300 gigs as Chortle's editor and chief reviewer. Here's my personal round-up of the ten most memorable of 2017. Not necessarily the best – though that's a good metric – but the performances that will stay with me.
Honourable mentions go to Greg Davies, Jack Whitehall and Katherine Ryan on tour and John Kearns, Mat Ewins and Spencer Jones at the Edinburgh Fringe – all of whom narrowly missed out. And The Wrestling, which is usually here, but omitted for 2017 to give some other shows a chance!
10. Ricky Gervais: Humanity; New Theatre, Oxford; June
This is probably the show in which Gervais came of age as a comedian. He was as provocative as ever, but he framed it in such a way that his offensiveness had more purpose, not just bad taste because he could get away with it behind a supposed irony.
Certainly plenty of routines wouldn't pass ant tests of political correctness, but the playful, deliberate way he pushed liberal buttons was writ larger than before. And more glimpses, too, of his agenda, both in advocating freedom of expression and a more personal side as he explained his decisions not to have children.
The man who's so successfully monetised obnoxiousness finally proved he has a few extra strings to his bow.
9. Tim Heidecker and Neil Hamburger, Soho Theatre, London, August
Figureheads of American alternative comedy, the pair collaborate on the spoof podcast On Cinema At The Cinema. They recorded a couple of episodes during their UK visit, although the in-jokes that fans lapped up left a neophyte like me adrift.
However, their joint stand-up show was a thing of peculiar beauty, two different ways of presenting knowingly inept stand-up. Heidecker, for example, grappled with his microphone stand long after it stopped being funny, right through the awkwardness, and through the other side to hilarity again. Terrible ad-libbing and worse jokes followed - to subversively funny effect.
Hamburger's always a must-see for die-hard comedy fans, and his phlegm-filled performance of torturous, mean-spirited gags, barely concealing his abject self-hatred were as horribly hilarious as ever.
8. The Comedy Happening, The Albany, London, April
This gig was arranged by agent Mike Leigh as a showcase for some of the circuit's more outlandish talent, such as  Candy Gigi Markham as a teenage diva plotting her bat mitzvah with demands to shame any other Jewish princess, and the high-spirited stand-up of Phil Nichol.
But it was memorable for two reasons. First: Bobby Davro, hardly an alternative talent, offering pin-sharp impressions, but with the hoariest, oldest jokes that left the room embarrassed for him. Memorable for the wrong reason, then.
Second: Chris McGlade, a genuinely fascinating act with a mesmerising, swaggering performance coming from the standpoint of a working-class socialist firebrand of the sort the the metropolitan liberal Left have abandoned.
As a member of that class I wouldn't agree with all he said, but it's a voice worth hearing, not least because its silencing in the mainstream has led the West to such disastrous populism. And more importantly, his invective is a reminder of the power of comedy when it comes with real, heartfelt passion.
7. Rob Kemp: The Elvis Dead: Monkey Barrel, Edinburgh, August
Though still finding its feet, and its audience, Rob Kemp's interpretation of the Evil Dead 2 through the songs of Elvis already felt like a huge cult hit in the making within its first few days in a small subterranean venue at the Edinburgh Fringe.
No matter if you weren't au fait with Sam Raimi's original gory film – which was already drenched in as much outrageous tongue-in-cheek humour as it was blood – this reinterpretation was a hip-swivelling joy that sparked a veritable fan club among other Fringe performers.
Like any good undead villain, we surely haven't seen the last of this….
6. Natalie Palmadies: LAID, Soho Theatre;
I missed this nominated show at Edinburgh, but caught it at the inevitable Soho Theatre run in the autumn. Although it initially appeared a boilerplate clowning show, Palmadies came into her own by combining the physical silliness with a strong through-line, an outlandish metaphor about motherhood.
What made it even more memorable was the playful, unpredictable interaction with the audience and, more pertinently, the mess. Dozens of eggs which her character gave birth too – and however did she secret them? – ending up scrambled or smashed across the tarpaulin-covered floor.
And ultimately the joyous message of nonsense prevailed, no matter what the greater thoughts behind the clowning.
5. Russell Howard: Round The World Tour; Royal Albert Hall, London; March
Any show in this magnificent building is likely to be memorable, and Howard made the most of it, playing in the round and hamming it up with pyrotechnics to greet his entrance.
His performance was big too, as he celebrated the good-natured oddballs who add a dash of colour to life – and that includes members his own family. It was a show of relentless positivity, but with just enough grit when talking about the like of Trump and Ukip, or resisting social media pressures, to keep it interesting. You can't fault his relevance. Likewise, his tender sentimentality was genuine enough to sidestep any potential mawkishness.
Just released on Netflix under the title of Recalibrate, the show ends with such a stirring call to arms for the NHS – perfect for the home of Last Night Of The Proms – which swept everyone up in its proud, congratulatory, mood.
4. Joseph Morpurgo, Hammerhead; Pleasance Two, Edinburgh; August
This was a hugely ambitious project, allegedly a post-show Q&A about a nine-hour multi-lingual one-man production of Frankenstein that challenged its audiences.
Like the deranged, vain doctor at the heart of Mary Shelley's story, Morpurgo's auteur revealed himself to be dangerously obsessive as he sacrificed everything, including his sanity, in the name of his groundbreaking work.
Full of savvy multimedia snippets and knowing jokes, Hammerhead served as a memorable showcase for Morpurgo's comic acting abilities, as well as a creation of Gothic intricacies itself.
3. Comedy 101; MainLine Theatre, Montreal; July
For all the comedy A-listers filling well-appointed venues – and that includes a Jerry Seinfeld arena gig – my favourite show of Montreal's Just For Laughs festival was a podcast recording in a scruffy studio theatre accessed through an almost unmarked door between a porn cinema and cheap restaurant.
The premise of Comedy 101 is that a parade of rookies are sacrificed in front of a panel of more experienced comics, who interrupt each open spot's routine with roast-style insults, allegedly in the name of mentoring.
For the newcomers, the experience might be as brutal and dehumanising as any gong show – it's certainly not for snowflake performers, or indeed audience members. But the rowdy, no-holds-barred atmosphere was electric, and zingers delivered by  Jim Norton, Jimmy Schubert, Tommy Johnagin and Dan Soder were both brilliantly stinging and fiercely unforgiving.
2. Jordan Brookes: Body Of Work; Pleasance Courtyard, Edinburgh; August
The first 20 to 30 minutes of Jordan Brookes's award-nominated show was a pure tour-de-force of performance and writing as he savagely parodied the clichés of stand-up shows seeking emotional heft from the death of a relative.
He is an exceptionally creative comic with a wild physically that means you're never quite sure what he's going to do next in thought or deed, ensuring he feels like a genuinely exciting talent.
After a couple of Edinburgh Fringes in pub basements, he got a breakthrough when he secured a last-minute slot in one of the Pleasance spaces, attracting the kudos he deserves. The only problem is the high expectations he's set for 2018.
1. Hannah Gadsby: Nanette; Melbourne Town Hall; April
This powerful show pushed the limits of comedy, with an emotional impact still felt long after Hannah Gadsby left the stage.
Her recollections of some of the most harrowing incidents in her life weren't all LOLs – and the show was deliberately left that way, as she wanted to remain frank, feeling the issues she raised would be cheapened by leavening them with a gag.
The most potent section gave an intensely personal insight to the political posturing over marriage equality debate raging through Australia at the time, a stark reminder that such public discourse can create a poisonous atmosphere that emboldens the hateful, with real, lasting and damaging consequences for those they target.
Despite its serious foundations, Nanette nevertheless applied a comic lens to the topics under discussion for most of the show – just not when that would have been inappropriate. A remarkable piece of work that rightly hoovered up the accolades in 2017.
Published: 29 Dec 2017
What do you think?