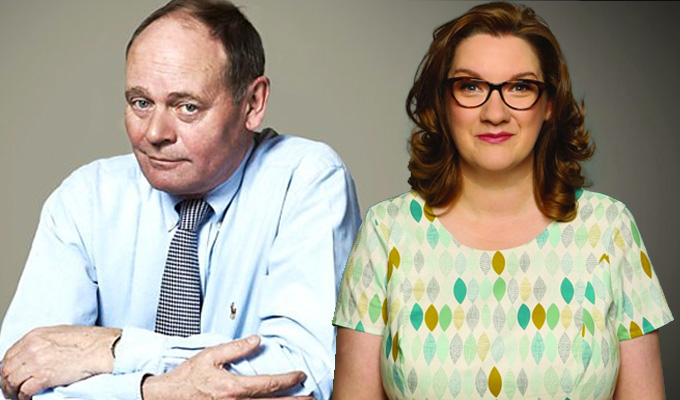 Who's on The Museum Of Curiosity?
Radio 4 panel show The Museum Of Curiosity returns for an eighth series in the new year, with Sarah Millican as the regular curator.
Hosted by QI creator John Lloyd, and seen as a sister programme to the TV show, it will air at 6.30pm on Mondays from January 11 to February 15, with repeats at midday the following Sundays.
Here is our full guide to the series eight guests, who include Ken Dodd, Henry Blofeld and Matt Lucas. In each episode, the visiting comedians and experts bring along an item of fascination they would like added to the museum's collection.
Monday January 11:
Stephen J. Dubner (Author of bestselling series of Freakonomics books)
David Bramwell (Author who visited utopias around the world)
Holly Walsh (Comedian with an interest in medieval marginalia)

Monday January 18:
Greg Jenner (Horrible History's resident historian)
Hannah Fry (Mathematician who specialises in the maths of relationships)
Ken Dodd (Legendary comedian)

Monday January 25:
Henry Blofeld (Cricket commentator and raconteur)
Helen Sharman (First Briton in space)
Felicity Ward (Award-winning Australian comedian)

Monday February 1:
Sophie Scott (Neuroscientist, studied how the brain reacts to laughter)
William Harston (Former British chess champion, Goggleboxer)
Matt Lucas (Comedian: Little Britain, Pompidou)

Monday February 8:
Tim Smit (Creator of the Eden Project)
Doris Vickers (Austrian archaeoastronomer - studies ancient scripts relating to astronomy)
Rufus Hound (Comedian and West End star)

Monday February 15:
Lucy Cooke (Television naturalist - founder of the Sloth Appreciation Society)
Adam Lowe (Artist who is digitally recording and reproducing endangered art, especially in the middle east)
Susan Calman (Comedian and inyaphobic digitabulist.. or raisin-hating thimble collector)

The show is produced by Richard Turner and James Harkin.
Published: 3 Dec 2015
What do you think?