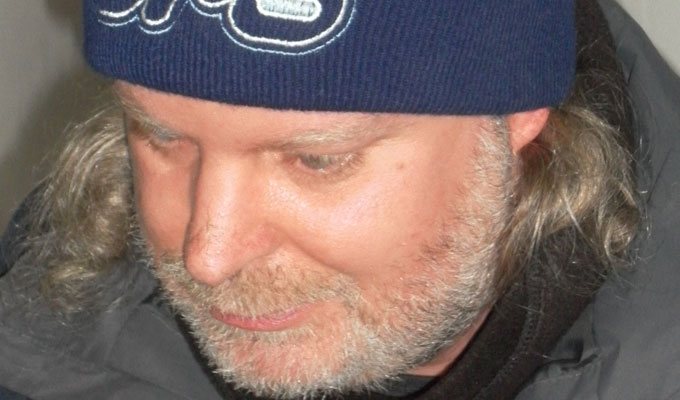 By Gove! Michael is right about comedy
Last month, John Major gave a widely reported speech in which he said, 'In every single sphere of British influence, the upper echelons of power in 2013 are held overwhelmingly by the privately educated or the affluent middle class. To me from my background, I find that truly shocking.'
When the Education Secretary Michael Gove was asked about John Major's comments he said, 'He's right. It's an inescapable fact.'
Indeed, Michael Gove made remarkably similar comments at a conference last year when he said, 'It is remarkable how many of the positions of wealth, influence, celebrity and power in our society are held by individuals who were privately educated.'
If you think that's interesting later in the same section of the speech he spoke about the performing arts, saying, 'If acting is increasingly a stage for public school talent one might have thought that at least comedy or music would be an alternative platform for outsiders. 
But then - Armando Iannucci, David Baddiel, Michael McIntyre, Jack Whitehall, Miles Jupp, Armstrong from Armstrong and Miller and Mitchell from Mitchell and Webb were all privately educated. 2010's Mercury Music Prize was a battle between privately educated Laura Marling and privately-educated Marcus Mumford. And from Chris Martin of Coldplay to Tom Chaplin of Keane, popular music is populated by public school boys.'
I thought this was very interesting but was he right?
According to my calculations by the end of the current series (K) of QI, 114 people will have appeared on the show. 43 of them (37.7 per cent) were privately educated (and if I was unable to find out much about where a guest was educated or the school's type I usually assumed that they were state educated so that may be an underestimate).  However, that statistic doesn't paint the full picture.
As Stephen Fry (a former pupil of the private Stouts Hill and Uppingham schools) and Alan Davies (educated at the private Bancroft's school) have appeared in every episode those 43 privately educated people must have made at least 40 per cent of appearances.  Out of a total of 766 appearances privately educated people have made 468 (61.1 per cent).
All the people appearing in this week's new episode of QI (Knights and Knaves) were privately educated, the seventh episode in which this has happened. Yet just 7 per cent of the UK population has been privately educated.
Does the educational background of the people who appear on QI, a comedy quiz about facts that are 'quite interesting' matter?  It might matter less if QI wasn't funded out of a flat-rate licence fee which TV owners are legally obliged to pay and hadn't used resources which could have been used to produce innovative new comedy.  
However, even if QI had been funded by advertising, there is still the issue of who decides what is quite interesting – and in QI's case it is decided by The QI Elves or The Commander.  I don't know which type of school elves go to but The Commander went to two private schools.
An analysis of Have I Got News For You produces similar results. When the current series (the 46th) ends, more than 400 episodes will have been broadcast.  458 people will have participated and 175 of the show's participants (38.2 per cent) will have been privately educated.
The show has never been monopolised by the privately educated as in Paul Merton it has had a team captain who was educated at a state school.  However, on 42 occasions all but one of the people participating in an episode has been privately educated. 
As many people who went to Eton have been on the show as were born in Wales (nine). Four people born in Sheffield have been on but there have been more celebrity chefs (seven) and people who have been to prison (at least six, including four who appeared on the show after release from prison and four who were privately educated).
There have been more people on the show who went to Bedales School (three) than were born in Barnsley (two). There have been more people on the show who later signed the sex offenders register (two: Chris Langham and Jonathan King) than people born in Rotherham (one: William Hague). There have been more hereditary peers on the show (one: The Earl of Onslow) than people born in Chesterfield (none).
Have I Got News For You is an opportunity for people to make jokes and comments about events in the news. Which people are disproportionately given that opportunity?  The privately educated.  The affluent middle class.  People who are already in positions of wealth, influence, celebrity and power in our society.
Private education is one form of social advantage that middle class people are more likely to have.  In my lifetime studying at university has gone from being mainly funded by grants and free of tuition fees to being mainly funded by loans and with tuition fees of up to £9,000 a year.  How will that affect budding students and comedians from poor working class backgrounds?  In decades to come will comedy become an exclusively middle-class profession?  Will watching live comedy increasingly become a middle-class pastime, like football has thanks to rising ticket prices?
The privately educated haven't just been dominating TV and radio comedy panel shows, the genre that reduces everything from personal lives to the news to a series of whimsical parlour games.  They have also dominated sketch shows (Monty Python, Not The Nine O'Clock News, A Kick Up The Eighties, Absolutely, The Mary Whitehouse Experience, Adam and Joe, Little Britain and The Revolution Will Be Televised), sitcoms (Dad's Army, The Goodies, Yes Minister, The Comic Strip, Blackadder, Absolutely Fabulous, The Vicar Of Dibley, The Thick Of It and Miranda) and, increasingly in the alternative era, stand-up (Eddie Izzard, Julian Clary, Jack Dee, Al Murray, Stewart Lee and Bill Bailey).  
Next time you are looking for some comedy on TV or radio or on DVD or in gig listings play a game called Spot The State Educated Comedian.  There certainly weren't any presenting A Stab In The Dark, a 1990s Channel 4 comedy show co-presented by Michael Gove.
Here's an example of the game.  One of the most famous scenes in the legendary 1980s sitcom The Young Ones is the game of University Challenge in which Scumbag College took on Footlights College of Oxbridge.  Which team included most cast members who were privately educated?
Two members of the Footlights College team were played by privately educated people (Stephen Fry and Hugh Laurie), the other two (Ben Elton and Emma Thompson) being state educated.  However, three members of the Scumbag College team were played by privately educated people (Adrian Edmondson, Rik Mayall and Nigel Planer), as were Bambi (Griff Rhys Jones), Dr. Carlisle (Robbie Coltrane), Dr. Not The Nine O'Clock News (Tony Robinson) and the security guard (Mel Smith) in the same episode.
Alexei Sayle later wrote that 'The whole point of what we were doing was surely to challenge the smug hegemony of the Oxford, Cambridge, public-schoolboy comedy network, as well as destroying the old-school working men's club racists' but that 'every revolution contains within it the seeds of its own destruction' and the making of that episode was 'the turning point'.  Was comedy the new rock 'n' roll?  It didn't rock the boat much.  Was the alternative movement comedy's equivalent of punk?  Ever get the feeling you've been cheated?
While you're looking at the comedy scene also try to spot people who have careers in radio and TV comedy who have little or no background in live comedy.  There are various comedy career paths but if a comedian goes from private school to TV via a university with a long-established comedy society, an Edinburgh Fringe show and a radio show their success is mostly due to the preferences of producers and not their popularity with the paying public, most of whom may not have heard of them and may never have had the chance to see them in a comedy venue. 
The unaccountable appoint the unfunny to unsuccessfully entertain the unamused. Those born into privilege then benefit from patronage.  Elitists entrench elitism, not excellence.
The current economic system of social injustice has been described as 'socialism for the rich and capitalism for the poor'.  Is the British comedy scene of BBC star vehicles, guest spots on other shows and development deals for the rich and lowly-paid live gigs, unpaid open mic spots and pay-to-play gigs for the poor that different to the economic system in which politicians bailed out the much-derided bankers with public money?
If you want a revolution or a class war perhaps the British comedy scene is a good place to start.  Even if you just want greater social justice it could still be a good place to start, especially since some of the comedians who dominate the panel show scene have expressed support for and even appeared in Party Political Broadcasts for the Labour Party which seeks to create 'a community in which power, wealth and opportunity are in the hands of the many, not the few'.
Here's one more statistic.  35 per cent of the MPs elected in 2010 were privately educated.  That's quite interesting news for you.
• Click here for Alan Varley's tables of the guests on both QI and Have I Got News For You, which he used to compile the figures.
Published: 5 Dec 2013
What do you think?