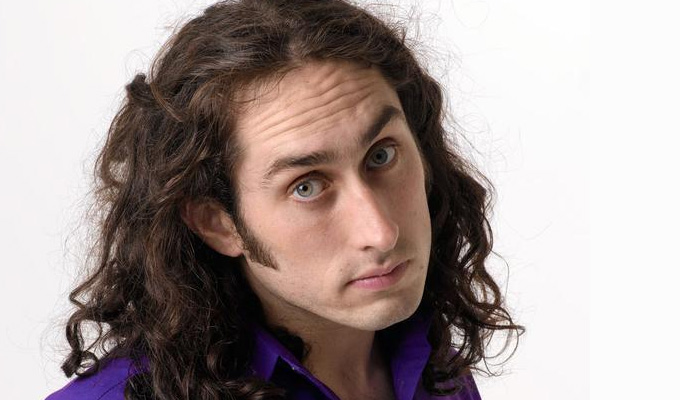 Ross Noble
Date of birth: 05-06-1976

Ross Noble joins Celebrity Apprentice
Ross Noble is to take part in a new version of Celebrity Apprentice down under.
The comic, who divides his time between the UK and Australia, will be competing in the show when it returns to Channel 9 later this year after a nine-year absence.
And Lord Alan Sugar will take his place in the boardroom for the first time on the antipodean version, replacing mortgage tycoon Mark Bouris.
The celebrities - who also include pop duo The Veronicas, radio presenter Michael 'Wippa' Wipfli and stand-up Rob Shehadie - will be competing to win $100,000 (£55,000) for charity, with Noble nominating the Australian Red Cross.
On his Nova radio show Wippa told how Noble played practical jokes on the set of the show, whose US version helped burnish Donald Trump's star status.
'I remember one day I saw [Ross] in a makeup chair and he was a little longer than normal,' he recalled. 'He got out of the chair and he looked more orange than Donald Trump. He was covered in make-up, full orange, with the white eyes.
Noble confirmed the prank, saying: 'I was literally about to walk in and all the sudden you can hear radios going "stop stop, you're not going in like that".
'It was ironic because some of the other people on the show had make-up that was more full-on than that!'.
Fellow comic Julia Morris won the first series of Celebrity Apprentice back in 2011, while previous contestants have included stand-up Fiona O'Loughlin and even David Hasselhoff.
Read More
Published: 21 Apr 2021
Ross Noble is competing in one of the world's…
1/05/2017
Ross Noble is to appear in the new musical stage version…
21/04/2017
Ross Noble's new horror film has landed a distribution…
14/12/2016
Garth Merenghi creator Matthew Holness is returning…
28/09/2016
Ross Noble has piloted a new travelogue series charting…
3/08/2016
Ross Noble has just finished filming on a new horror…
20/11/2015
Ross Noble is to play the gay lover of the actor who…
17/07/2013
Johnny Vegas has directed a host of well-known comedians…
4/06/2013