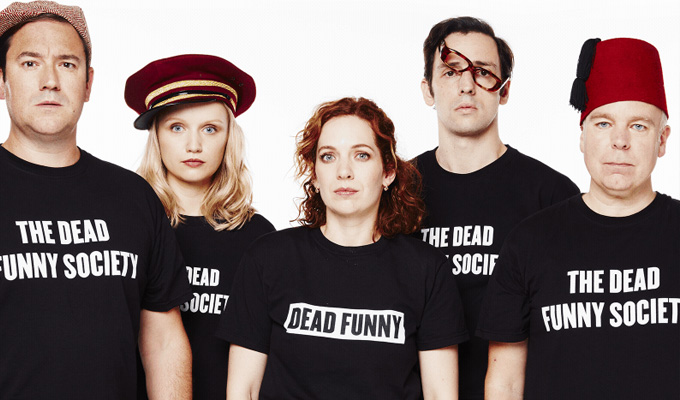 2016 West End production of Terry Johnson's play.
Eleanor wants a child. Richard would oblige if he could, but he's too busy running the Dead Funny Society. When British comedy heroes Frankie Howerd and Benny Hill turn up their toes in the same week the Society gather for a celebration of hilarity and laughter. But Eleanor's grin masks a grimace. When your marriage is deader than either Morecambe or Wise it's hard to see the funny side of things.
With Katherine Parkinson, Steve Pemberton, Ralf Little, Emily Berrington and Rufus Jones.
Upcoming Dates
Sorry. We have no upcoming listings for Dead Funny.
Reviews
Nostalgia's big in comedy at the moment, what with the BBC's revivals and the passing of greats like Jimmy Perry, reminding us how their work became part of…
4/11/2016
These comics also appear in: