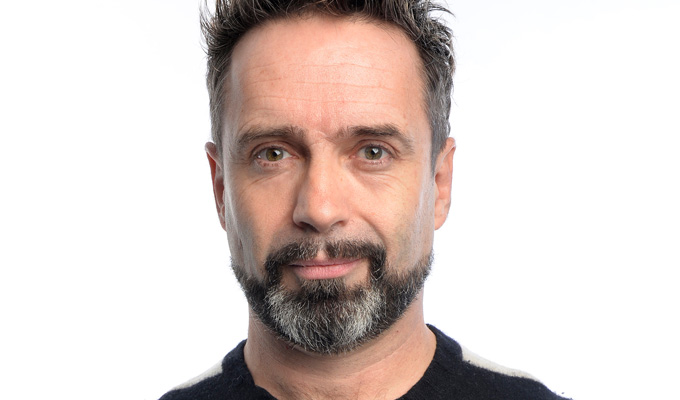 Phil Nichol
Phil Nichol: Your Wrong
Few comedians work as hard at the Fringe as Phil Nichol. Not just in the number of shows he has a hand in, and the discipline he has to birth a new solo hour each year – but in the sheer energy he exudes in the forceful, sweat-drenched performance that pumps life into any audience.
The basis for Your Wrong is a story so powerful and personal that it's a surprise it took him so long to tell it. It's near-impossible to report back without any spoilers, so you might want to stop reading now. But it says a lot for the Canadian's talents that he can get a hearty laugh from the line: 'So, my brother's in a coma…'
What Nichol now considers from that appalling situation is the difference between his rational, scientific response and that of his hardcore religious family, members of the Christian Brotherhood so fundamentally devout that they consider buttons ungodly and who believe in healing through the power of prayer. Yes, I did say 'buttons'.
Questions of faith have been preying – for want of a better word – on the comedian's mind of late, not least because he got into online stooshie with a Flat Earther; the row which spawned the niggling ungrammatical post of the title. That and the wider world full of 'expert idiots' who know nothing, but are steadfast in their position… and end up voting for Donald Trump.
Along the way Nichol reminisces about the happy times with his brother, whose forbidden love for Monty Python songs was a formative experience; showcases the product of his years as drama school, and muses on fidelity in relationships via the wife who left him and the time he discovered his best friend's fiancé had been cheating on here. Anne Robinson even finds her way into the fast-moving mix of anecdotes.

He considers why some beliefs are picked up and made sacred and others aren't, from mainstream religion to those offering more vaguely 'spiritual' answers in the Healing Field of Glastonbury. Tying so many strands together is a big ask, yet Nichol does so while enlivening the narrative with his big, big delivery, that's almost cartoony in its exaggeration.
The result is something of a rickety rollercoaster of a show, racing faster than seems advisable, but producing swoops of excitement and having a momentum that carries the vehicle over any cracks in the tracks as it drives on with purpose,
Read More
Published: 7 Aug 2017
Phil Nichol was the headliner, and Bobby Davro was…
26/04/2017
'Crazy Uncle Phil' fires straight out the blocks…
31/08/2015
Houston, we have a problem. The year is 1969 and Neil…
18/08/2015
A characteristic of comedy festivals like Galway is…
29/10/2013
No one outside comedy knows who Paul Byrne is. \'Brother…
22/08/2013
No one outside comedy knows who Paul Byrne is. 'Brother…
22/08/2013
It's often asked why London doesn't have a comedy…
19/07/2012
Because it's backed by uber-agent Addison Cresswell…
9/10/2011
It's a sold out show, yet around a dozen seats are…
17/08/2011
An amorphous, regular late-night showcase in which…
21/03/2011
As far as pulling power goes, you couldn't have assembled…
11/10/2010
Phil Nichol's evocative recreation of a 1974 Baltimore…
28/08/2010
Phil Nichol's passion is intimidating, apparently…
13/09/2009
This Comedians' Theatre Company production is a riot…
27/08/2009
Another Fringe, another reinvention for Phil Nichol.…
19/08/2009
The bill boasted Jack Dee, Jimmy Carr, Paul Merton,…
1/01/2009
Last night's benefit, organised by indefatigable…
1/01/2007
It was something of a gamble casting only comedians…
1/01/2007
Long before he won last year's if.comedy award, Phil…
1/01/2007
Review from the Brighton Comedy festival, October 2006Phil…
1/01/2006
Comics doing theatre is a recent staple of the Edinburgh…
1/01/2006
Description Stage Best Actor 2005,…
1/01/2006
Amid all the high-profile fundraising comedy spectaculars,…
1/01/2006
Christian Slater's a tough act to follow. But throughout…
1/01/2005
Look what a Perrier nomination can do for you. Three…
1/01/2005
It was a difficult birth, thanks to the director quitting…
1/01/2004
In this increasingly screwed-up world, political comedy…
1/01/2004
This Canadian-raised powerhouse has more energy that…
1/09/2003
It's rare these days to experience a genuinely exciting…
1/01/2002
Phil got off to a bit of a slow start, appearing somewhat…
1/01/2001