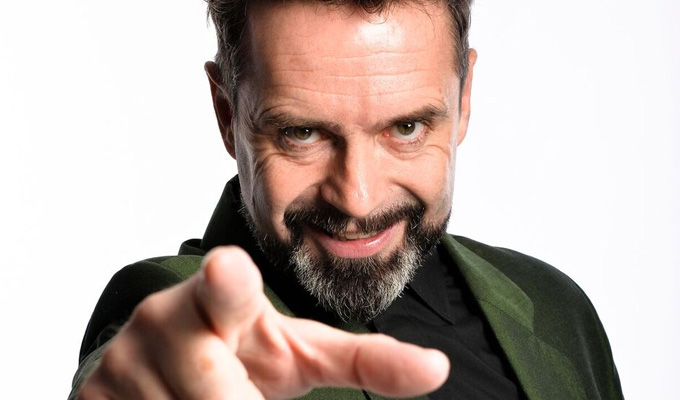 Phil Nichol – Original Review
Note: This review is from 2003
This Canadian-raised powerhouse has more energy that Sizewell B - and appears just as likely to go into meltdown.
Ranting, raving and screaming, he demands the audience's attention, if for no other reason than they fear for his sanity. Then releases the tension with a step back from the brink, and the inevitable laugh of relief results.
He's a master of the comedy of passion, his relentless, but finely-tuned, performance wearing down any resistance. He's not afraid to go with the flow, either, and spontaneously launch off into uncharted territory if that's where the laughs are.
His in-your-face act is one for which the cliche 'anything could happen' genuinely applies - but thankfully his comic judgement is seldom wrong, making his hilarious act rarely less than outstanding.
This top-flight comic was once a member of musical trio Corky And The Juice Pigs, and their song Only Gay Eskimo is his My Way, the standard that fans demand be sung at every performance. And what a belter it is, too.
He truly is an exciting presence on the comedy scene, and a treasure to be enjoyed.

Review date: 1 Sep 2003
Reviewed by: Steve Bennett
Recent Reviews
What do you think?