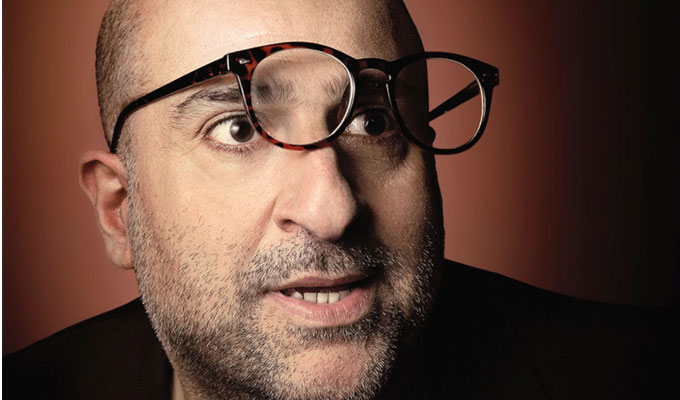 Omid Djalili
Date of birth: 30-09-1965

Omid Djalili set to front ITV quiz show
Omid Djalili is set to host an ITV daytime quiz show from the makers of The Chase.
Showbiz industry website Deadline reports that the broadcaster is 'in the final stages' of signing up to a full series of Winning Combination, which the comic piloted earlier this year.
If all is agreed, the show will air from next autumn.
The format involves nine contestants, who are assigned a number between one and nine. They are whittled down to a final four, and the combination of numbers they have been assigned represents the size of the possible jackpot. It means the prize pot could be between £4,321 and £9,876, depending on which of the 'high value' contestants get through.
It will be the first time Djalili has hosted a quiz. He was reportedly approached after making an impression on bosses at production company Potato during a celebrity edition of The Chase.
As well as his stand-up, Djalili has appeared in films including Mamma Mia: Here We Go Again!, The Mummy, and Gladiator and Spy Game.
He also had his own BBC One comedy show between 2007 and 2009.
Read More
Published: 4 Oct 2019
Omid Djalili is to star in a new stage production of…
16/02/2017
Comedians and activists including Omid Djalili, Stewart…
21/07/2016
BBC Four has commissioned Jo Brand to make a follow-up…
9/03/2016
Omid Djalili's autobiography is full of surprises.…
22/09/2014
Omid Djalili is to release an autobiography this autumn.The…
26/03/2014
Omid Djalili has had his driving ban overturned in…
14/06/2013
Omid Djalili, Dom Joly and Helen Lederer are to take…
2/01/2013
Showmanship has largely fallen out of favour in comedy,…
4/12/2012