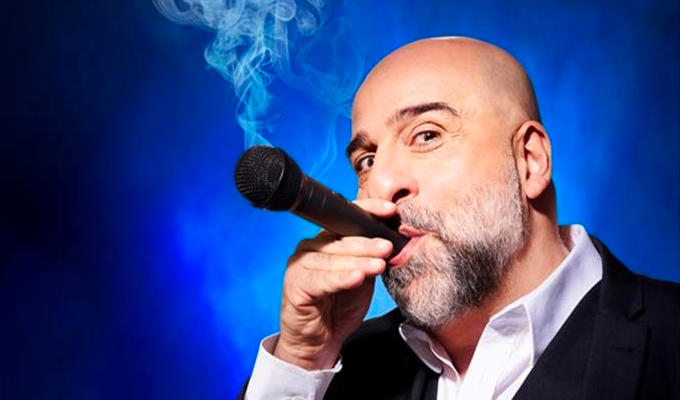 Omid Djalili: I racked up 54 points on my driving licence
Omid Djalili has spoken of racking up a 'record' number of points on his driving licence – then making an ill-advised joke to the magistrate who banned him from driving.
The comic amassed 54 points on his driving licence a decade ago, blaming the amount of driving he does for work.
And speaking on the Andy Jaye podcast this week, t he explained how his attempts to make light of his record fell on deaf ears.
'The judge said to me, "Mr Djalili you have 36 points on your licence and another 18 pending, which takes you to up to 54, which is a UK record currently. We're going to ban you from driving for six months, do you have anything to say?'
'I said, "Could you give me a lift to the station your honour?'"The judge said, "That's not funny."
'I actually dropped my head, I've never dropped my head after a gag.'
The comic – who was once the face of Moneysupermarket.com promoting car insurance, among other things – says he has driven 38,000 miles on his current tour, adding: 'I know all the service stations.'
Published: 27 Jul 2022
Recent Punching Up
What do you think?