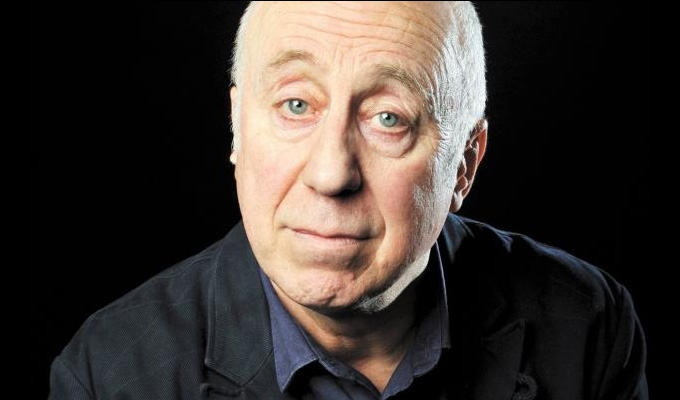 Norman Lovett
Date of birth: 31-10-1946

How Red Dwarf producers feared Cat might be racist
The creators of Red Dwarf initially thought the preening, self-centred character of Cat might be racist, a new documentary recalls.
Producer Paul Jackson was so concerned about the possibility that he contacted a young political biracial poet he knew to ask his opinion… and ended up casting him as Lister.
'No, it's not racist, it's just really cool,' Craig Charles recalls telling Jackson; and at the same time asked to read for the starring role of the last surviving human. And was given it.
Alan Rickman was originally up for the part of Lister, director Ed Byre recalled, adding that the future Hollywood star 'was interested but he wasn't particularly keen on it being performed in front of a studio audience'.
That wasn't the only casting decision that didn't work out. Hugh Laurie was considered for Rimmer, and Alfred Molina got as far as being offered the role, before dropping out and letting Chris Barrie in.
And when Norman Lovett left the series, Kathy Burke was up for the female incarnation of the ship's computer Holly, which instead went to Hattie Hayridge - who had played a similar role in an earlier episode.
The new three-part documentary tells how Spitting Image writers Rob Grant and Doug Naylor spawned the idea of a sitcom from a sketch they wrote for the 1984 Radio 4 series Son Of Cliché, entitled Dave Hollins: Space Cadet.
But Red Dwarf - which Naylor calls 'a cross between Alien and the Odd Couple' and Charles calls 'Porridge in space' - had a difficult birth.
The BBC turned the show down three times as respected head of comedy Gareth Gwenlan didn't understand the appeal. The writers later got their own back when his surname became a term of abuse on the show.
Red Dwarf was eventually commissioned through the BBC in Manchester, but just as filming was about to start a strike by 500 BBC electricians brought the production to a standstill.
It was Naylor's forward thinking to put the set in storage, rather than allowing it to be destroyed, that saved the show, as the cost of rebuilding it would have been prohibitive.
Even when it did launch, Red Dwarf was slaughtered by critics, but quickly found an audience who loved it – and 32 years later it is still going strong.
Danny John-Jules tells the documentary how he drew on musical legends such as Little Richard and James Brown to give Cat his stylish swagger, while Robert Llewellyn recalls how experimented with Kryten's accent in the early days.
The servile robot originally had a clipped English voice, akin to C-3PO, before Llewellyn experimented with a Mexican and Swedish tones, But he decided the latter made him sound too much like a Muppet. 'I was a bit like the Swedish Chef,' he recalled. 'Now I think, "Imagine hearing that for 31 years? It would drive you mad!"'
Another change was that originally Norman Lovett did not appear on screen as Holly, but was just heard as a disembodied voice.
But Bye recalled watching him tape his lines and thinking: 'That's a waste! That should be on screen. Look at that lugubrious, miserable face, put it on screen!'
• Red Dwarf: The First Million Years starts on Dave at 9pm on Thursday.
Read More
Published: 4 Aug 2020
Red Dwarf is to return – but as an animated series…
10/10/2007
When did you first come to Edinburgh?1983 What's…
14/08/2007
New DVDs from Simon Munnery, Richard Herring and Tony…
21/03/2007
It has been almost two years since alternative comedy…
7/01/2007
Daniel Kitson has triumphed in the Chortle awards,…
15/03/2005
Former Perrier-winner Daniel Kitson is shunning the…
14/05/2004
A host of comics have being recruited to take part…
24/09/2003
The stars of Red Dwarf have been lined up to for a…
9/03/2003