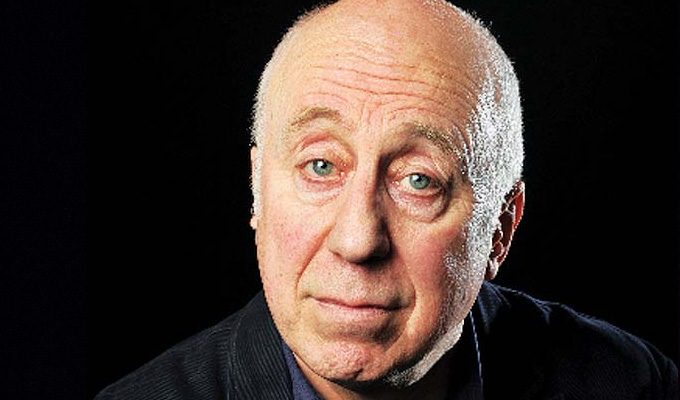 'I watch at least one episode every day and sometimes I watch two'
Peter Cook is a comedy genius and I don't think many will disagree with that. Unfortunately the clip I wanted to put up is not available, it was the one where he appeared as Alan Latchley the football manager on Clive Anderson's chat show. However, this Derek & Clive sketch I Was Having A Wank is just as funny as was most of his prolific output.
You don't have to be gay to know that Joan Rivers is funny. I've always loved her outrageous style of comedy taking the mickey out of celebs and herself. To be at the top for all those years and still delivering the goods at the age of eighty is amazing. May she continue to keep doing it for a long time yet.
The Big Bang Theory
The Big Bang Theory is one the best sitcoms I've ever seen and here are some clips from the show. The characters are all funny, loveble characters and the writing is excellent. I watch at least one episode every day and sometimes I watch two.
Tommy Cooper
I can't leave out this man, the wonderful Tommy Cooper. One of the funniest comedians I've ever seen who used very simple ideas and movement to make you cry with laughter plus his huge frame, awkwardness and of course the red fez on his sweaty head.
Watson & Oliver
I love these ladies and think they are great. This Made In Chelsea Hospital sketch is hilarious but so are many of their other sketches. The showgirls walking along the high street is one of my favourites because it is so simple and funny.
Cardinal Burns
I think this sketch about auditioning for a commercial is very funny and these men really go to places others fear to tread at times with their brand of comedy. They are great character comedians and I'm really looking forward to the second series,
• Norman Lovett's new tour Old And New kicks off on February 22 at Dave's Leicester Comedy Festival and runs until April. Here are the full dates.
Published: 12 Feb 2014
What do you think?