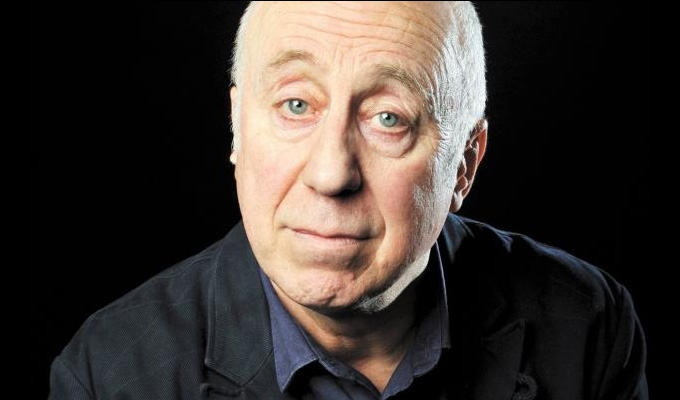 Norman Lovett: I'm returning to Red Dwarf
Norman Lovett is to return to Red Dwarf.
The comedian will reprise his role as dour computer Holly in the final episode of the next series, he revealed last night.
Lovett, 70, spoke out during his stand-up show at the Leicester Comedy Festival last night, adding: 'I probably shouldn't have told you that.'
However he did not disclose the plot of the episode, or his part in it.
Lovett has just returned from a tour of Red Dwarf fan conventions in Australia alongside the show's main stars Craig Charles, Robert Llewellyn, Danny John-Jules – but not Chris Barrie who has a fear of flying.
He told the audience at Leicester's Firebug venue that he was constantly being reminded of his role in the cult series, 20 years after he last played the ship's onboard computer. He took the role in the first two series, which aired on BBC Two in 1988, but was then replaced by Hattie Hayridge, only to return for series 7 and 8, which aired in 1997 and 1998.
Lovett reportedly fell out with writer Doug Naylor over the 2009 Red Dwarf Back To Earth specials, which foreshadowed the sci-fi comedy's return as a Dave series. At the time of recording, Lovett vented his frustration on his MySpace page that Holly had been written out at the last minute because of budget issues.
In a 2014 interview, he said: 'My feeling is I'd like to come back for an episode. That would be quite interesting because I'm the right age to play Holly now. I was a 41-year-old playing a senile old git and I'm 67 now and probably better suited to it.'
The 12th series has already been filmed for the Dave network, and is expected to air later this year.
• Read our review of his stand-up show here.
Published: 20 Feb 2017
What do you think?