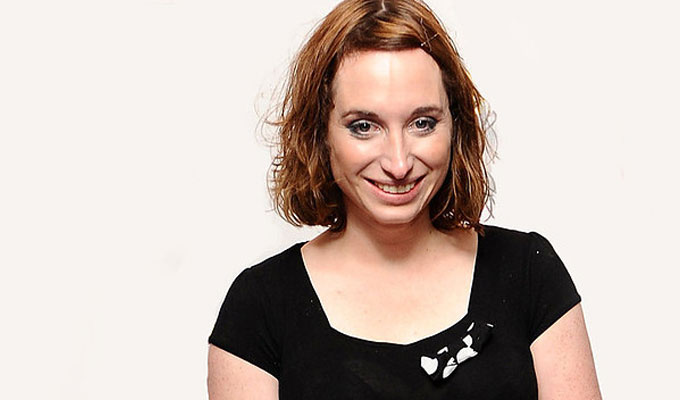 Isy Suttie
Isy Suttie writes her first novel
Isy Suttie is to release her first novel in July.
Jane Is Trying revolves around a 'bright, funny and very anxious' woman in her late thirties, living with her parents in the countryside.
There she is working part-time in an eccentric local bookshop after leaving a successful career in London following traumatic breakup with a boyfriend, prompted by their struggles to conceive and his infidelity.
The blurb from publishers Weidenfeld & Nicolson explains: 'With an increasing load on her plate, friends and family who think if she only listens to them she'll have a perfect life, and a brain that questions every decision she's ever made, can Jane conquer her demons and step forward on her own?'
Suttie, best known for playing Dobby in Peep Show, released her memoir, The Actual One, in 2016, which revolved around 'the confusing wilderness of your late twenties'.
Lettice Franklin, editorial director at Weidenfeld & Nicolson, described the new novel as 'a joy from start to finish'.
Click here to order it ahead of its July 22 release date.
Read More
Published: 27 Jan 2021
Bridget Jones was never quite like this...Yes, this…
29/01/2016
Radio 4's Sketchorama showcase is to return with a…
20/05/2015
Isy Suttie is writing a coming-of-age memoir.The Peep…
12/12/2014
Frankie Boyle is leading a cast of comics in a new…
16/04/2014
Isy Suttie is to play the creator of the A-Z maps,…
8/11/2013
Isy Suttie has won the top award in radio comedy.The…
14/05/2013
Richard Herring's Leicester Square Theatre Podcast…
10/04/2013
Sky Living has commissioned a series of six romantic…
15/11/2012