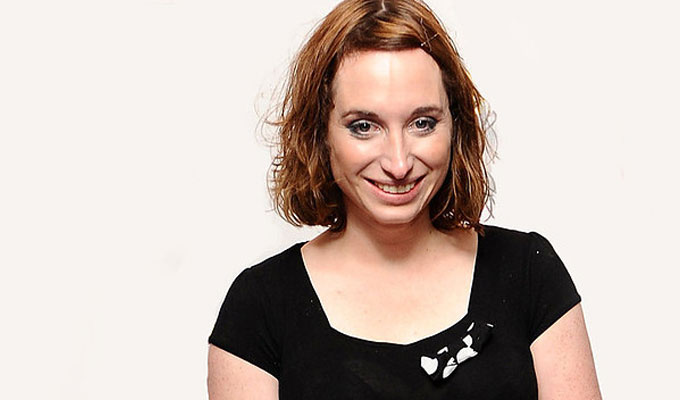 Isy Suttie
Isy Suttie joins Wallace & Gromit adventure
Isy Suttie has joined the cast of the next Wallace & Gromit adventure, alongside Miriam Margolyes and Jim Carter.
The new project from Aardman animation is an augmented reality app that lets players join in the story as the inventor and his faithful dog win a contract to fix up the streets of Bristol.
Margolyes plays Beryl, an artificial intelligence bot, while Downton Abbey's Carter takes on the role of pompous puffed pie magnate Bernard Grubb.
Suttie will play young Lily Hackerby, described as a 'smart cookie with her own successful programming business,' whom Grubb invests in.
Newcomer Grace Ahmed plays Clarissa Kent , an ambitious would-be journalist, breaking stories on social media. She will become the first real person to features in a Wallace & Gromit animation.
The app, due to launch in the autumn, will mix multi-user artificial reality gameplay, new CGI animations, in-character phone calls, comic strips, and 'extended reality portals'.

Wallace & Gromit creator Nick Park said he was 'delighted to welcome this wonderful voice cast to Wallace & Gromit's new augmented reality world.'
Read More
Published: 29 Jun 2020
Radio 4's Sketchorama showcase is to return with a…
20/05/2015
Isy Suttie is writing a coming-of-age memoir.The Peep…
12/12/2014
Frankie Boyle is leading a cast of comics in a new…
16/04/2014
Isy Suttie is to play the creator of the A-Z maps,…
8/11/2013
Isy Suttie has won the top award in radio comedy.The…
14/05/2013
Richard Herring's Leicester Square Theatre Podcast…
10/04/2013
Sky Living has commissioned a series of six romantic…
15/11/2012
Isy Suttie and Johnny Vegas are to voice a new children's…
10/07/2012