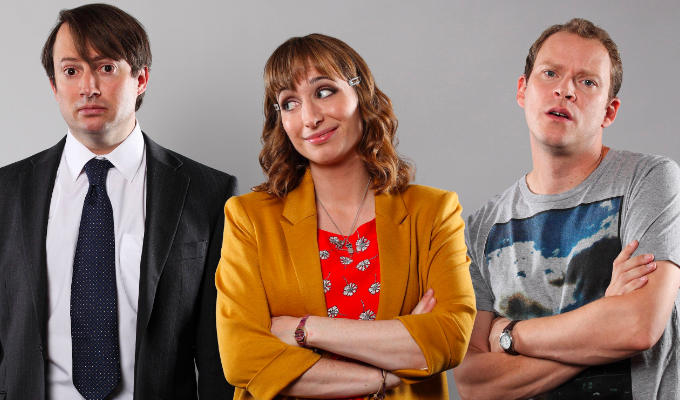 Peep Show writers planned a Dobby spin-off
The creators of Peep Show once planned a female-led spin-off, based on Isy Suttie's character Dobby.
Sam Bain and Jesse Armstrong wrote some scenes for the potential show, and asked Suttie to perform them with other actors who were up for the role of her best friend.
The comedian told the British Comedy Guide: 'I went into Objective who made Peep Show, and we spent a day with me doing chemistry reads with different actresses using a couple of short scenes Sam and Jesse had written.
'Then for whatever reason they didn't develop it further, as happens with a lot of TV.'
Female versions of Mark and Jeremy – as originally played by David Mitchell and Robert Webb – might yet see the light of day, as a possible US remake has switched the genders of its leads.
Portlandia writer Karey Dornetto is working on a script for the FX channel – the fourth attempt to make an American Peep Show – but it has yet to be seen.
Two years ago, Bain said: 'People sometimes ask if I look at my earlier work differently now - whether my shows would have been better if they had been more diverse.
'What would Peep Show have been like with women as the two leads? It's a great question - and it's one I'll shortly have the answer to, because there is a script in development for a US Peep Show with two female leads.'
Published: 28 Jul 2021
What do you think?