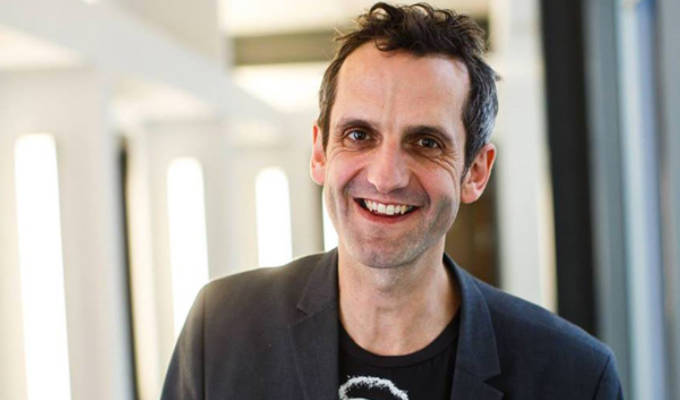 Alternative Comedy, by Oliver Double
This fascinating, well-written and meticulously researched guide to Britain's alternative comedy revolution is probably the most accurate single retrospective of that transformative time that exists.
The only problem is, it has been released as an academic title with a price tag that will put this comprehensive history out of the reach of all but the most deep-pocketed of interested fans. It costs – and this is not a misprint - £75. So much for the egalitarianism of the movement.
Still, if you can beg or borrow a copy, this book puts this revolutionary period of comedy of the late 1970s and early 1980s into proper context, considering how an anarchic spirit of punk buried the old boys' gang of bow-tied club comics cracking generic jokes about battleaxe mothers-in-law and dumb Irishmen.
But Oliver Double, the erstwhile comedian who is now a reader in drama at Kent University, is also keen to challenge some of the received wisdom about the scene: especially that it was all leftie stand-ups bashing Maggie Thatcher to feral crowds, with the newly opened Comedy Store at its core.
It's true the venue opened with fortuitous timing, in May 1979, and it became a nucleus for the new scene. But it was just one of many and did not emerge in a vacuum. Four years earlier, Trevor Griffiths' play Comedians proved eerily prophetic, while Double also tells of John Paul Jones, a comic now largely forgotten by history. He played the working-men's club circuit of the 1970s not with a string of off-the-peg jokes, but free-form riffs, making social points and interacting with the audience. He may have blazed a trail, in the same way as beatnik comics such as Mort Sahl and Lenny Bruce did in the States, but no one followed him, and that evolutionary branch of comedy hit a dead end.
The Store's founders, strip club owner Don Ward and Peter Rosengard, an insurance salesman, appeared to have no strong artistic vision to reinvent the artform. They let anyone willing to run the risk of being gonged off take to the stage, which helped encourage a more diverse range of oddballs than the Los Angeles comedy club from which they took their idea and their name, would have accommodated.
But they were not sticklers for the mantra of no sexism and no racism that would come to define the movement, happy to accept old-school club comedians alongside bizarre cabaret turns and drama-school character acts. Double describes a civil war in the early days of the venue between the trad comics and the new wave.
The political conscience came largely from the venue's first compere Alexei Sayle and his stand-in, Tony Allen, who was already working in what would become known as 'alternative cabaret' – especially after he started running nights under that banner at The Elgin pub in Ladbroke Grove, an area of West London then rife with squats and countercultural sentiment, a few months later.
The revolutionary camp ultimately prevailed at the Store, and the notion of comedians writing their own material prevailed, even after Sayle decamped to the rival Comic Strip, where Rik Mayall, Adrian Edmondson, Nigel Planer, Dawn French and Jennifer Saunders started, and Ben Elton took up the reins at the Store.
The notion of authorship brought more diversity and inclusiveness to the circuit, Double argues, even if the number of female stand-ups was slow to pick up from a standing start. What comes across is a genuine spirit of exploration as to what comedy could be, from politics to observation, to weird acts encouraged by the likes of Malcolm Hardee, to character acts and poets. Most importantly, the relationship with the audience was redefined, more personal and direct – even sometimes confrontationally so.
Putting aside nostalgia for those early days, there are surely as many weird acts now as there ever was. But now comedy is a world that's able to accommodate everyone, even if it is only in a shabby Edinburgh Fringe venue or in some corner of the internet.
There's a feeling from the alternative comedy heyday of new territory being discovered that can never be replicated. Acts found their way together or learned professionalism from visiting American comics that had a more well-developed scene, even if less diverse artistically. Britain would end up there, of course, thanks to the likes of Jongleurs or mega-agents like Off The Kerb, but even these started out as punkish, outsider disrupters.
Double, who has also curated an excellent archive of material from this era at his university, is careful to put everything into context, including some of the assumptions. Recordings show even Comedy Store audiences were more chatty and disengaged than outright hostile. Alternative comedy was not, initially, defined by solely stand-ups with political agendas. Instead, character comics were at the fore, especially thanks to the Comic Strip and their early Channel 4 deal.
Double also gives proper credit to those who did not become household names but who were so instrumental in he scene: Andrew Bailey, Jim Barclay, Andy De La Tour, John Dowie, Jenny Lecoat, Pauline Melville and Ian Saville, to name but seven.
It may be possible to overstate the lasting influence of the alternative comedy boom, especially now comedy is again dominated by arena-fillers who play things safe and backed by countless lower-level clones. America got to a similar place via evolution rather than revolution, after all. And certainly, Keith Allen, known for his volcanically anarchic performances, tired of the scene very quickly, thinking it had lost its anarchic edge within months.
But, especially in the context of a more febrile time in society at large - from the Falklands war to the miners' strike that put supportive liberal artsy entertainers in front of pit workers – it's clear something special happened in these few years that did electrify comedy and jolt it from its tired complacency through genuine innovation and exploration.
Double conveys the excitement of these times while telling the story as accurately and succinctly as any social historian can. This book comes highly recommended - I just don't know how you're going to get hold of it at a sensible price.
• Alternative Comedy: 1979 And The Reinvention Of British Stand-up by Oliver Double has been published by Methuen Drama, priced £75 in hardback or £45.25 as an ebook. Click here to buy.
Published: 19 May 2020
What do you think?