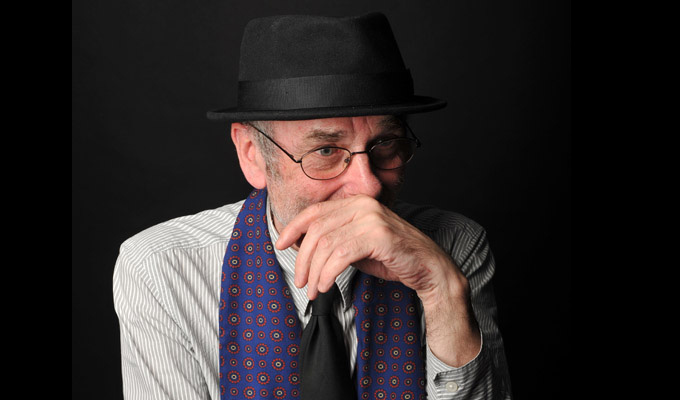 John Dowie
Date of birth:
30-11-1949
John Dowie – an influential but largely forgotten name in stand-up – began performing comedy on the folk circuit in 1969, bit it was punk that was his making.
He mixed poetry and stand-up with tracks performed either solo or with his rock band, Big Girls' Blouse, and even landed a deal with Manchester's influential Factory Records, where he produced the 1977 novelty track British Tourist, subtitled I Hate The Dutch, among others.
Factory also released a VHS video entitled simply Dowie, a recording of a live performance at the 1983 Edinburgh Fringe. In 1988 he published a book based on his stand-up called Hard To Swallow, illustrated by Hunt Emerson.
His last solo show at Edinburgh was in 1991, and called Why I Stopped Being A Stand-up Comedian, and he stayed true to his word.
Dowie went on to write a West End hit with the play Jesus My Boy – a great vehicle for Tom Conti – and inn 2005 collaborated with Phill Jupitus and Neil Innes on a musical comedy CD for children called Dogman.
Read More