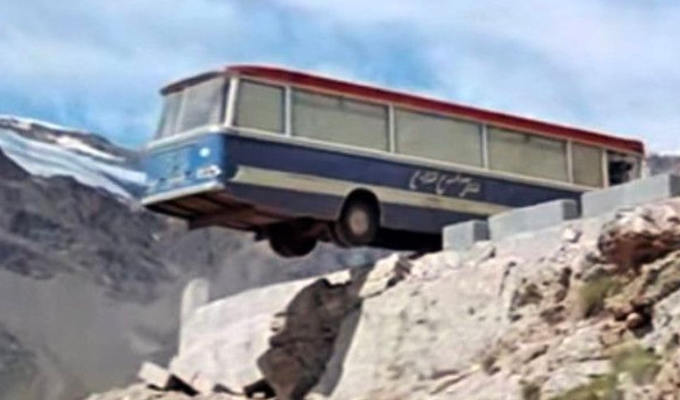 Remind you of anything?
Tweets of the week
Caught the very end of the Italian Job. A load of English people draped in flags have got overconfident about their ability to leave Europe, and now they're stuck, unable to move, because they trusted something someone charismatic promised on a bus.

— Joel Morris (@gralefrit) July 30, 2022
I went to a themed Indian restaurant last night called Dirty Dhansak - their motto was 'Nobody puts bayleaf in the korma'. I had the Swayze Jalfrezi.

— Olaf Falafel (@OFalafel) August 1, 2022
What did he do pic.twitter.com/M3DRVnjsL9

— charlie (@StyledApe) August 1, 2022
"These heels are KILLING me."

- Achilles

— Pundamentalism (@Pundamentalism) August 4, 2022
Those stands you put your luggage on in hotel rooms.

I rest my case. https://t.co/U2VrqQTzb7

— Moose Allain (@MooseAllain) August 3, 2022
Call me cynical but I'm starting to think hairdressers don't really care where I'm going on holiday.

— Gary Delaney is on tour now (@GaryDelaney) July 30, 2022
*kissing a chef to see what all the fuss is about*

— Dave Cactus (@dave_cactus) February 4, 2022
Hey boy, are you an apostrophe? Because you're confusing, possessive and often in the wrong place

— Andy Ryan (@ItsAndyRyan) July 31, 2022
Published: 5 Aug 2022
Recent Punching Up
What do you think?