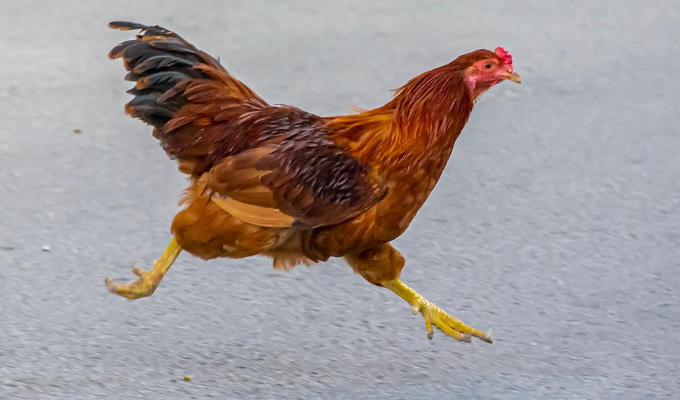 What does a chicken running the marathon wear?
Tweets of the week
The fact that they didn't call it the Captain Tommonwealth Games is, quite frankly, a slap in the face to a British hero

— Matthew Fellows (@fattmellows) July 28, 2022
A chicken running a marathon wears Ree-bokbokboks

— inkedupandsonic (@sonictyrant) July 27, 2022
Why did the call it 'Dissolution of the monasteries' when 'Cloisterfuck' was right there

— Laura Amalasunta Gazzoli (@LauraAmalasunta) July 25, 2022
I've often wondered whether baby deer are left or right handed. Turns out they're bambidextrous.

— GlennyRodge (@GlennyRodge) July 26, 2022
My kids wanted to go to the Harry Potter Experience so I locked them in the cupboard under the stairs.

— Olaf Falafel (@OFalafel) July 24, 2022
Just now walking down the street eating a banana, I spotted a woman at a bus stop, also eating a banana. To her horror & mine, I was physically unable to stop myself raising my banana to her in a sort of banana toast. She looked v confused then, adorably, bobbed her banana back.

— Ingrid Oliver (@ingridoliver100) July 21, 2022
I find my head very compelling. I can't take my eyes off it

— Sanjeev Kohli (@govindajeggy) July 26, 2022
I've started going to a swingers club in a library but i can tell you about it as it's all very hush hush.

— Gary Delaney is on tour now (@GaryDelaney) July 28, 2022
Bringing back the word zoinks but only for when someone shows me their baby.

— FAT GANDALF (@sofarrsogud) July 20, 2022
Published: 29 Jul 2022
Recent Punching Up
What do you think?