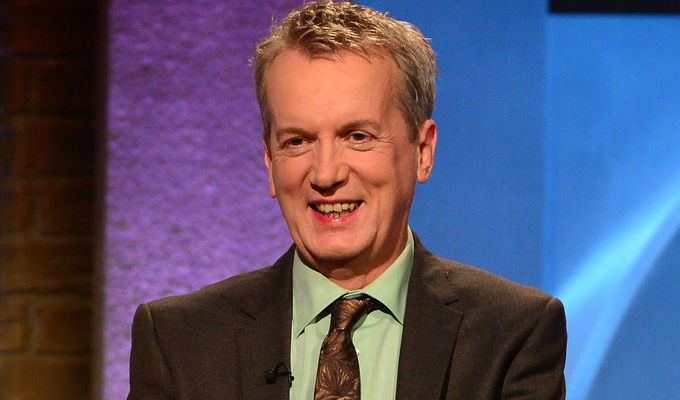 Frank Skinner: I used to be racist, sexist and homophobic
Frank Skinner has admitted that he used to be bigoted – but says he has evolved over the decades.
Speaking about growing up in the West Midlands in the 1960s and 70s, the comedian said: 'I used racist language, I was sexist, I was homophobic. I completely own up to that. I have evolved.'
The 65-year-old said he thought 'the future is going to be a lot better' and could learn a lot from his ten-year-old son, Buzz
'He's fine with gender politics, he's fine with race. He doesn't even question [or] talk about those things,' Skinner explained.
The comic was speaking at the Hay Festival, and his comments reported in the Daily Telegraph.
In another session at the festival, Stephen Fry said he did not think Britain was a 'very tolerant nation'.
The 64-year-old explained: 'There are two types of racism... one of the National Front type... But there is also the fact that our world as white people is such a blissfully easy swim... and we're not aware of what a white space it is and how unwelcoming it has been for people of colour, especially black people.'
He explained that because British tend to be 'politer' than Americans we 'delude ourselves' that racism isn't a problem.
'It's like any self-mythologising,' he added. 'This idea we're a very tolerant nation, the British – ugh. All right, talk about yourselves as tolerant, but actually think what that really means.'
Published: 30 May 2022
Recent Punching Up
What do you think?