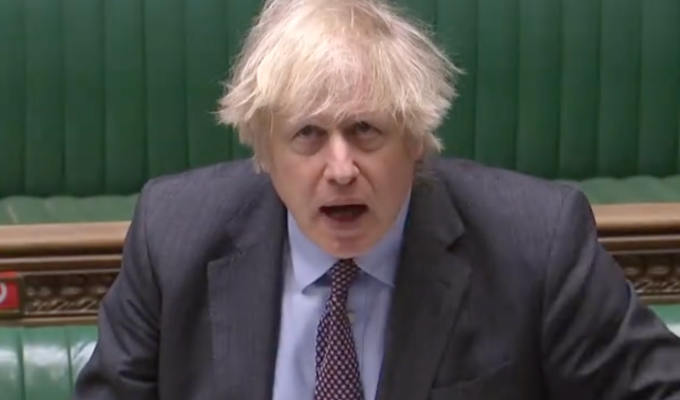 Who called it a No10 garden party?
Tweets of the week
Who called it a garden party at No10 not a 'pricknic'?

— Robin Flavell (@RobinFlavell) January 11, 2022
It looks like we might be moving from the Pandemic to Endemic phase of Downing St apologies, and will just have to learn to live with them on a daily basis.

— Armando Iannucci (@Aiannucci) January 13, 2022
They should call the final report 'Shifty Charades Of Gray'.

— Richard Osman (@richardosman) January 13, 2022
I presume Ralph Fiennes keeps all his valuables in a salph.

— Jason (@NickMotown) June 15, 2013
Hand on heart, I think I've just punched through my rib cage.

— Gary Delaney is on tour now (@GaryDelaney) January 13, 2022
The enemy of my enemy's enemy's enemy's enemy's enemy might be Kevin Bacon.

— The Alex Nevil (@TheAlexNevil) January 11, 2022
A guy pinched my arse in Homebase whilst I was buying a sample pot of wood stain

I kicked him right in the test teak oils#LunchPun #RateMyPun

— Claire Ollie (@Claire_Ollie) January 14, 2022
Why do people call it a workout playlist and not their gym jams

— ProbablyCarl (@CarlProbably) January 7, 2022
[calls Moe's tavern] https://t.co/G6jzDpepZh

— Fred Delicious (@Fred_Delicious) January 14, 2022
Published: 14 Jan 2022
What do you think?