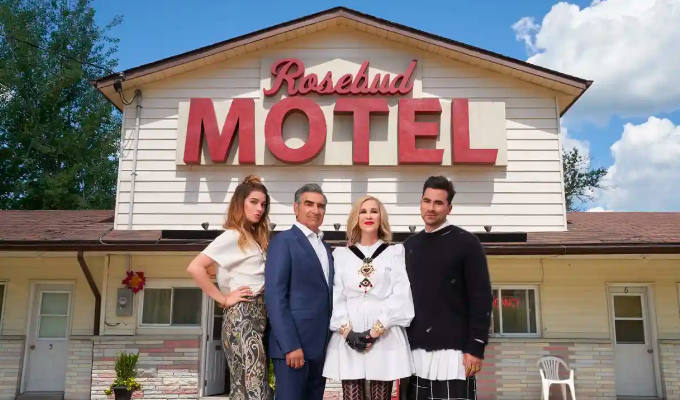 Fancy owning Schitt's motel?
The Rosebud Motel where the titular family holed up in Schitt's Creek has gone on the market.
Called the Hockley Motel in real life, the establishment is in the town of Mono, Ontario, about 50 miles outside of Toronto.
Current owner Jesse Tipping has put it on the market for CA$2million, or about £1.15million. He has said he would welcome the next owner turning it into a Schitt's Creek-themed motel.
While exterior shots across the whole series were shot at the Hockley Motel, interiors were filmed in studios around Toronto,
The building has also featured on Netflix's Umbrella Academy and the 2005 action film A History of Violence.
Situated on almost seven acres along the banks of the Nottawasaga River, it has six guest bedrooms, plus a separate guest cottage, and a two-storey manager's suite. Take a look around...
Published: 29 Mar 2021
What do you think?