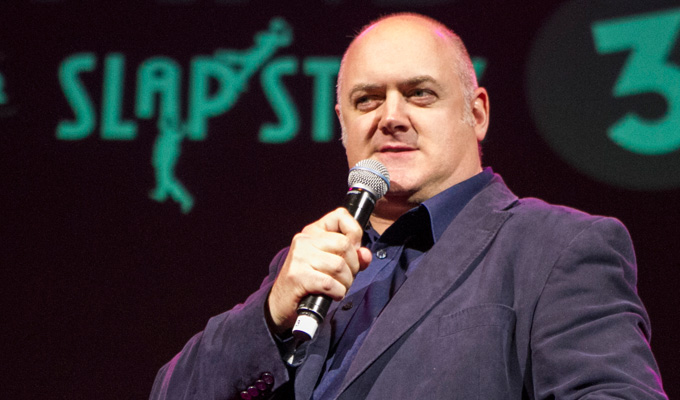 Dara O Briain reveals search for his birth mother
Dara O Briain has revealed that he has met his birth mother for the first time, after a complex search to find her.
The comic had been told from an early age that he was adopted, but had effectively forgotten about the fact because he had an 'unbelievably content' family background.
But he said watching the Steve Coogan film Philomena, about one Irish woman's attempts to find her biological mother, inspired him to embark on research into his background.
O Briain grew up in Bray, County Wicklow, and had a 'fantastic relationship' with his parents. 'They were very supportive,' he said last night., adding that thee fact he was adopted 'gets mentioned, but why would you bring it up all the time?'
He said he embarked on his quest in case his birth mother 'might want to know how it turned out', and that he had been bought up in a stable family.
O Briain's comments at the Irish Times Winter Nights Festival were the first time has has spoken publicly about his adoption.
Under Irish law, birth parents' rights to anonymity mean adopted children do not have the automatic right to see their birth certificate, and O Briain showed interviewer Pat Leahy, the newspaper's political editor, reams of documents he had obtained with crucial information redacted.
Eventually, the comic sourced his birth certificate and recalls: 'I remember getting this birth cert and folding it and thinking, I do not want to open it.
'I wanted to find a quiet moment to open this document. I remember finding it and reading it for the first time. It's an elemental piece of paper. It's a huge document to get in your hand.'
O Briain has since met his birth mother, who told him: 'There was no choice in this'.
The comic said: 'The whole thing was built on shame and expediency and a feeling of, "just get this done".'
He has also met some biological siblings, although Covid-19 travel restrictions mean he has yet to meet the entire family.
Published: 28 Jan 2021