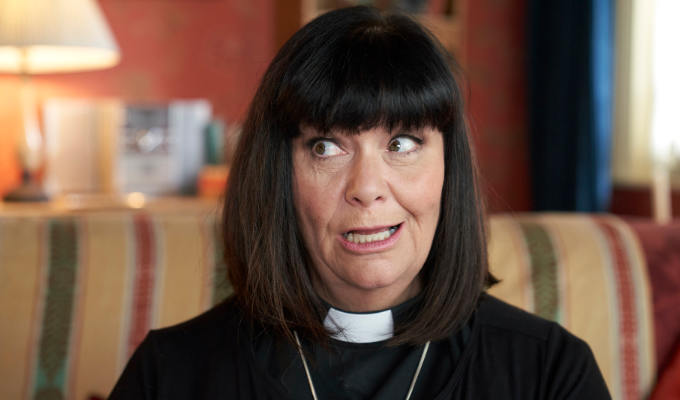 Dawn French: I've been asked to perform exorcisms
Dawn French says she's been asked to perform exorcisms, in the guise of the Vicar Of Dibley.
While battling Satanic evil would be rather out of place in the family sitcom, the comic says it's just one of the things she's been asked to do as people confuse her with the role she plays.
'I've been asked to exorcise people's homes. I've been asked to baptise their children,' she told the BBC podcast Fortunately With Fi and Jane.
'I have been asked to marry ­people. I haven't said yes because it's illegal. But I have agreed to turn up to weddings.'
And occasionally it has been lucrative, as she once took home £17,000 of Concorde tickets by posing as Geraldine Granger at a leaving party for a member of British Airways cabin crew.
The 63-year-old said: 'I did wear the cassock once for a job. A man who had worked for BA was leaving after 40 years and they wanted me to bless the meal.
'They weren't allowed to give me money for it but they gave me a return ticket on Concorde for two. This is about 20 years ago. I had a cassock and the dog collar and everything.
'I got into it and thought this is completely odd and fraudulent. I'm not an actual vicar!
Published: 27 Dec 2020
What do you think?