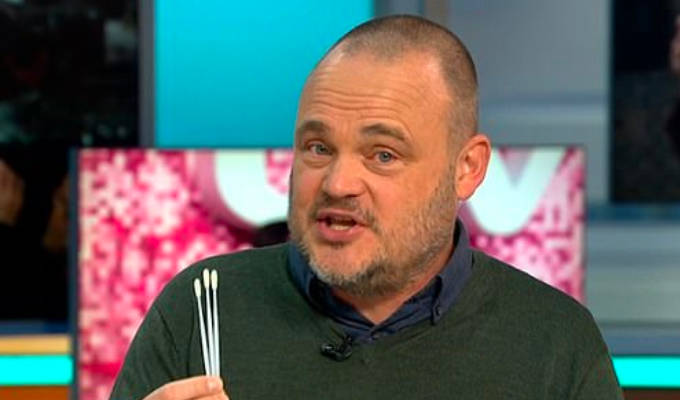 Al Murray renews his appeal for blood cell donors
Al Murray has made a TV appeal for people to joint he blood stem cell donor register, inspired by his seven-year-old nephew's diagnosis with a rare form of leukaemia.
The comedian revealed that Finley is 'very ill but hanging in there' with juvenile myelomonocytic leukemia, an incredibly rare form of the blood cancer that affects only about 12 British children a year.
The comic told Lorraine Kelly on her ITV show: 'He's an incredibly brave little lad. He's hanging on in there. I can't tell you he's well, he's very ill but he's hanging in there.'
He added that the 'chirpy little lad' was undergoing a week of chemotherapy at Great Ormond Street Hospital in London every three weeks and needs to find a donor by Christmas.
Thank to everyone who's responded so positively. We are doing everything we can for Finley and your support means so much. https://t.co/iXtay9zLNy pic.twitter.com/VrTrC0G022

— Al Murray - DKMS.ORG.UK (@almurray) November 15, 2019
Murray said: 'It's the only cure. We need people to register and we need to find a match. I know there's someone out there.'
Matches are difficult as there are millions of possible tissue types, so requires vast number of potential donors.
Registering is easy enough to be done at home via a swab kit. Odds are that donors will not be called on, given that matches are so rare - but if they are the actual process of donating takes four to six hours as an inpatient, via a needle in the arm, or up to two hours under local anaesthetic from the hip bone.
Full details of what it all entails, and how to register as a donor, are here.
Published: 28 Sep 2020
What do you think?