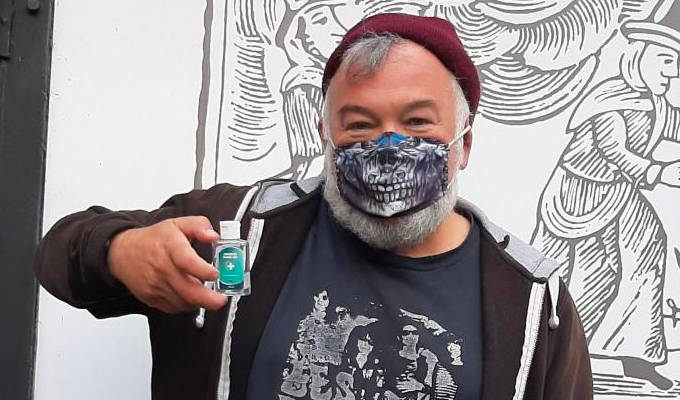 Stewart Lee and the petrified hand sanitiser
Stewart Lee's hand sanitiser is to be turned to stone, after he donated it to a quirky tourist attraction yesterday.
The comic and his family visited Mother Shipton's Cave in North Yorkshire, where a ' petrifying well' makes items look as if they have turned to stone, since the unusually high mineral content in the water causes crusty deposits to build up.
The museum at the site, near Knaresborough, already contains a selection of petrified items from celebrities, including Dame Agatha Christie's Handbag, John Wayne's hat and Bobby Davro's sock.
A member of staff recognised Lee during his visit and asked
if he had anything to petrify. The comic handed over the sanitiser, as a perfect sign of the times.
Jay Stelling, marketing coordinator at the attraction, said: ' The gel will be strung under the Petrifying Well to slowly turn to stone.
'Unlike porous teddy bears that petrify very quickly, this small plastic bottle may be hanging for quite some time – even up to two years - before it forms a crust.'
Mother Shipton's Cave, named after a local soothsayer, is the oldest tourist attraction to charge a fee in England, and has been operating since 1630.
Published: 27 Aug 2020
What do you think?