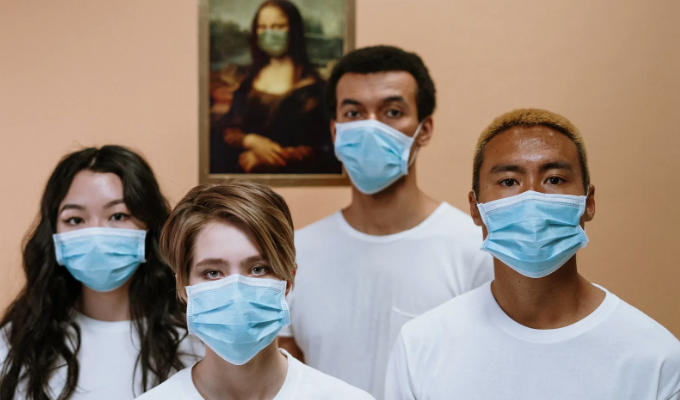 Wear a mask!
Tweets of the week
I can understand people's anxiety. I saw this documentary about this guy who wore a mask and he went properly nuts he turned green and ate a bomb and everything. pic.twitter.com/ziCDRZsNsH

— Julie Bower (@Julesmbower) July 14, 2020
Men who willingly wore bootcut jeans with pointed leather shoes in 2003 now upset at the prospect of wearing a mask in shops.

— Sooz Kempner (@SoozUK) July 14, 2020
Why are we calling them Quarantine raves, disco in furlough surely?

— Willy Harris (@willyharris) July 15, 2020
If you have 150 chrysalises and half of them hatch then how many butterflies will you have? You do the moths.

— Gary Delaney (@GaryDelaney) July 13, 2020
If that's how we're pronouncing Sean Bean how the HELL are we saying meal deal?

— Sanjeev Kohli (@govindajeggy) July 14, 2020
Some of the asteroids in the Star Wars films were actually potatoes.

— Quite Interesting (@qikipedia) July 16, 2020
Published: 17 Jul 2020
Recent Punching Up
What do you think?