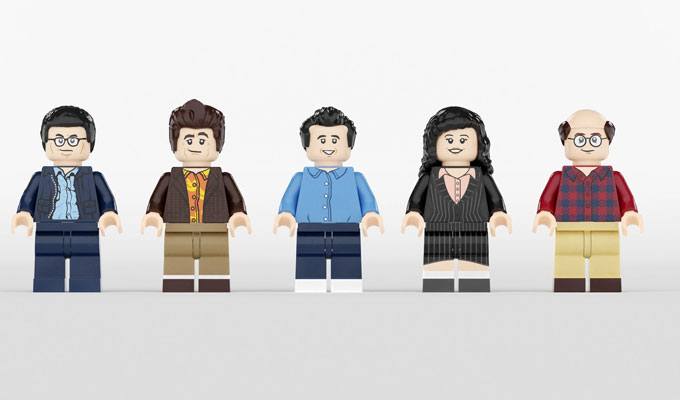 Seinfeld Lego! The perfect Festivus gift
Seinfeld is to be released as an official Lego set.
Jerry Seinfeld, Elaine Benes, George Constanza, Cosmo Kramer and Newman are all set to become mini-figures according to concept art released by the company.
Lego allows fans to suggest kits they would like to see released, and those which get 10,000 votes are considered for official release - and this has just made it through the process.
Fan Brent Walker suggested the Seinfeld set last year to coincide with the 30th anniversary of the sitcom's first episode, as Chortle reported at the time.
His set would comprise the 900 pieces needed to recreate Jerry's Upper West Side Manhattan apartment, although there is no news yet as to when this will be.
Announcing the Seinfeld kit today, Sam Johnson, design leader for Lego Ideas, said: 'We're really excited to go ahead with this project because it's a really fun TV show, really iconic from the 1990s, and we think it would be fun to play with and bring those characters to life. It's going to be super-cool'
A Lego typewriter and McAllister's house from Home Alone will also be made official boxes, it was announced today,
Published: 23 Jun 2020
What do you think?