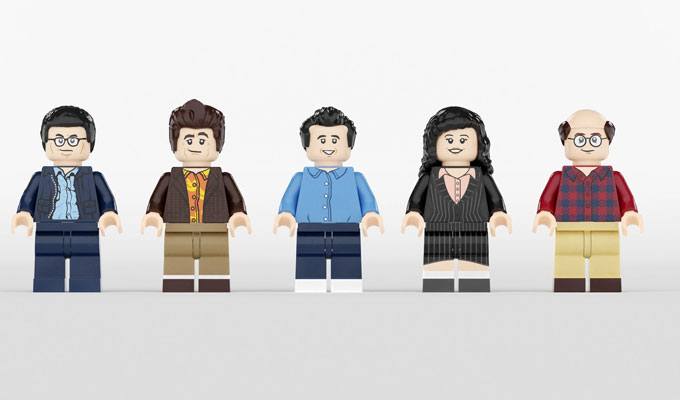 Seinfeld gets a Lego makover
Now this would make the perfect Festivus present…
Lego are considering launching a Seinfeld range to mark the 30th anniversary of the hit sitcom.
The set would comprise the 900 pieces needed to recreate Jerry's Upper West Side Manhattan apartment, as well as mini-figures of Jerry, George Costanza, Elaine Benes, Cosmo Kramer and Newman.
It was designed by Brent Waller to mark the fact that the first episode of Seinfeld aired on July 5, 1989.
Whether it hits shelves is down to fans. The proposal has been listed on the Lego Ideas website, and if it attracts 10,000 votes, Lego will officially consider whether to release the set. So get voting!
Published: 27 Jun 2019
What do you think?