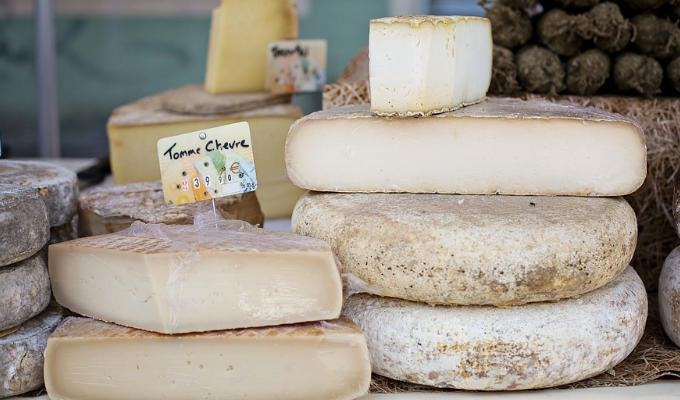 I'm going to open a cheese shop...
Tweets of the week
Yes New Zealand is doing a better job fighting the Coronavirus but the difference between them and us is New Zealand is an island.

— Joe Heenan (@joeheenan) June 14, 2020
I'm mixed race. If there are reparations for slavery, I'll owe myself a fortune.

— Andy White Comedian (@AndyJWhite) June 19, 2020
CUSTOMER: why has your colleague got a larger plastic face covering than you?

SHOP ASSISTANT: that's the supervisor.

— GlennyRodge (@GlennyRodge) June 15, 2020
I'm going to open a shop selling very mature French cheeses, called "Fromages Ago".

— Pundamentalism (@Pundamentalism) June 18, 2020
I thought a friend of mine looked like a vampire, but on reflection he doesn't.

— Gary Delaney (@GaryDelaney) June 19, 2020
Just had someone chuck a gold chair at me, well throne

— Mark Simmons (@JokesWithMark) June 13, 2020
Published: 19 Jun 2020
What do you think?